Android handset sales expected to grow in '11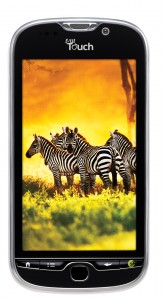 The sale and popularity of smartphones running on the Android operating system is expected to explode in 2011, driven by better networks and improved — and cheaper — handsets, industry experts are predicting.
The growth is already evidenced in numbers, as according to research firm IDC, Android-based phones sales have spiked 55 percent year-over-year, since 2009. The agency said there have been close to 297 million phones sold this year, versus the approximately 174 million sold in 2009.
"In 2011, we might see half a billion phones sold worldwide. Smartphones will likely blow by traditional computers next year as the way most of the world gains access to the Internet," According to Fortune magazine's most recent edition.