Execs appointed in tourism, advertising, insurance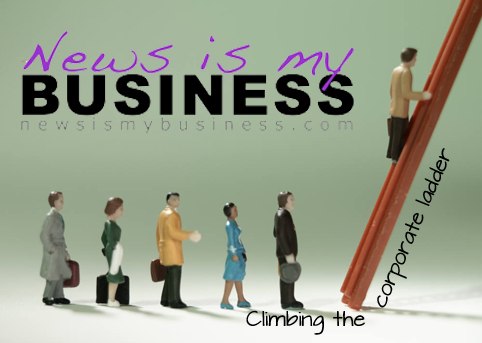 Puerto Rican executives continue to climb the corporate ladder both in Puerto Rico and abroad, in a spectrum of economic sectors.
New appointments at Hyatt
Hyatt in Puerto Rico announced a restructuring of its local leadership team, an effort aimed at leveraging the skillset and expertise of current personnel.
Leo Gallardo assumes the general manager position at Hyatt Place San Juan/City Center, after having served as general manager at Hyatt Place Manatí. María Rouco, the new general manager of Hyatt Place Manatí, will fill the position he leaves open. She had previously been the assistant general manager of the Hyatt Place Bayamón. And, Anna Rosario takes on the role of assistant general manager at Hyatt Place Bayamón.
Gallardo, a veteran hotel industry professional and a member of the Hyatt family, boasts 16 years of proven experience that began at the Hyatt Regency Grand Cypress in Orlando in 2000. He took on several roles over the next decade, highlighted by his enthusiasm and leadership skills. In 2010 he returned to Puerto Rico, along with his family, to take on the role of Executive Housekeeper at the Hyatt Residence Club Hacienda del Mar at Dorado.
Rouco began her career at Hyatt Cerromar as assistant gecreation Director in 1999. In October 2013 she was promoted to assistant general manager, inaugurating the Hyatt Place Bayamón. Her track record includes driving guest satisfaction scores, delivering profitability through efficient and consistent best practices as well as overall responsibilities in front office, food and beverage, engineering, and housekeeping. Ruoco was named "Manager of the Year" in 2015.
Rosario also began her career at Hyatt Cerromar, in 2001. She joined Hyatt Place Bayamón in 2013. In addition to implementing tactics that help meet and exceed Hyatt Brand Standards, Anna was named Employee of the Year in 2015. Her peers, who recognized her as a reliable team member willing to serve and help others, meet and exceed goals, and a purpose-driven supervisor, voted for her.
(add)ventures expands Miami office
Multidisciplinary brand culture and communications firm (add)ventures is expanding its Miami office with the addition of Miami resident María Eugenia Ginés as director, strategy/branding. Headquartered in Providence, R.I., (add)ventures has expanded its portfolio of multicultural brand communications since establishing its Miami office in 2008.
As director, strategy/branding, Ginés will lead the strategic development of various campaigns including marketing, public relations and social media projects in the Latin American and U.S. Hispanic markets. She will collaborate with team members to develop initiatives that proactively grow current and potential client partner relationships.
Prior to joining (add)ventures, Ginés worked within a range of marketing, advertising and public relations roles for a variety of global, U.S. Hispanic and Latin-American clients. She most recently served as an account supervisor for a global digital agency, in which she implemented creative and social media strategies for Panasonic, Nielsen and PayPal.
Ginés holds a bachelor's degree in communications with a concentration in telecommunications from Sacred Heart University in San Juan. Following her graduation, she completed a short courses program in intensive corporate public relations at her alma matter.
Puerto Rican exec to head LatAm Supermarkets Assoc.
Puerto Rican executive Ferdysac Marquez, has been chosen new president of the Latin American Supermarkets Association (ALAS, by its initials in Spanish) for two years.
ALAS was founded in 1986 by retail entrepreneurs in South America and now includes supermarket associations and companies from 18 countries.
Marquez said among his objectives are to promote among its partners in North America, South America, Central America and the Caribbean, good business practices developed by the industry to strengthen businesses and face their challenges. That scenario includes promoting the elimination of trade barriers.
Bahía Beach Resort & Golf Club appoints new CEO
Bahía Beach Resort & Golf Club recently announced the appointment of Martin Smith as its new CEO. Smith, who served as general director for the past three years, was promoted to the new position from which he'll assume the responsibility of directing the operation of the luxurious residential property in Río Grande, as well as the resort.
Smith's passion for the property, the staff and the residents has been key to achieving the hotel's transformation and success over the last few years. In his new role, Martin will continue to guide and drive the efforts and efficient operation of the real estate sales and development of both properties.
PIA elects new chairman
Felipe Palacios was recently elected to chair the Pharmaceutical Industry Association of Puerto Rico's Board of Directors for 2017-2018.
Palacios is the general manager of AbbVie Puerto Rico Commercial Operations and has more than 15 years of experience in the biopharmaceutical industry in various roles of increasing responsibility with broad exposure across multiple functions including business development, business unit management and sales & marketing.
MCS announces management changes
Roberto Pando was recently appointed president of MCS Advantage Inc. In March 2016 Pando was made president of MCS Life, duties he will retain in addition to his new role.
MCS also announced the following promotions: Dana Freytes was named Premium and IPA Management senior vice president; Roberto Torres was appointed senior vice president of Financial Operations; Miguel González was designated vice president of Clinical Affairs; Liza Cintrón will now serve as vice president of Network Management; Herminio Nieves was named Sales Medicare vice president; Elizabeth Roussel was appointed auxiliary vice president of Special Investigation; and Michael De Neve was designated auxiliary vice president of Internal Audit.