Appointments in PR, tech, hospitality, insurance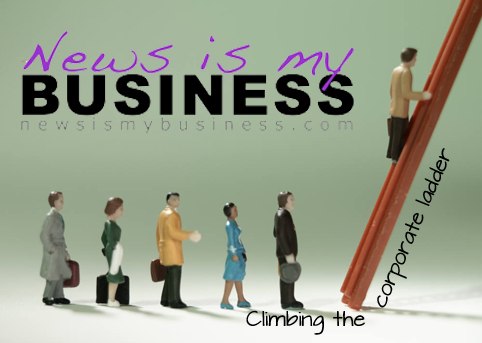 Lora to sit on Hispanic Public Relations Assoc. board
The Hispanic Public Relations Association has named Delta Air Lines Inc.'s Sarah Lora to the national organization's board of directors for 2015.
Other members of the board are Evelyn Galarza of Time Warner Cable in New York, Lucia Mathews of Dialogo PR in San Diego, Maricela Cueva of executive vice president of public relations in Los Angeles, Mario Flores of Sportivo in Los Angeles, Melissa Castro of the Telemundo Station Group in Miami, Melissa Smith, public relations Consultant in New York, Sonia Diaz of Balsera PR in Miami, and Victoria Wales of GSA in Washington, DC.
The HPRA 2015 National Board includes: President, Andy Checo of MundoFox in New York; President-Elect, Antonio Hernandez of Globovoz in Chicago; Vice President of Programming, Yvonne Lorie of Commonground/MGS in Miami; Vice President of Membership, Veronica Potes of NBCUniversal, E! in New York; Treasurer, Lourdes Rodríguez of executive vice president of public relations in Los Angeles, and Secretary, Mayra Ramos Miro of Red Heels International in Miami.
Stephen Chavez, of Chavez Marketing & Communications in Los Angeles, will serve as immediate past President.
Prior to her appointment, Lora, a Puerto Rico native, held executive positions in several local public relations agencies, including Burson Marsteller.
EVERTEC names new board member
EVERTEC Inc. recently announced that Thomas W. Swidarski has been appointed to its Board of Directors as an independent director and member of the Board's Compensation Committee, effective Dec. 17, 2014.
Swidarski's career spans more than 30 years in the financial services and payments industries. Most recently, from 2006 to 2013, he was Chief Executive Officer and president of Diebold Inc., a provider of integrated self-service transaction and security systems to the financial, commercial and retail markets in 100 countries.
Prior to that tenure, Swidarski was Chief Operating Officer and president of Diebold, and served in various other senior strategic development and marketing capacities at Diebold since joining the company in 1996. Before joining Diebold, he worked in the banking industry for 16 years, including serving in senior marketing roles with PNC Bank.
Swidarski currently serves on the boards of two publicly traded companies, Altra Industrial Motion Corp., and Energy Focus Inc., as well as two privately held companies.
"We are very pleased to welcome Tom to the Board. Tom is a seasoned senior executive with deep industry knowledge. Having served as CEO and President of Diebold, Tom brings significant international operating and management experience which should add to the success and growth of EVERTEC," Chairman Frank G. D'Angelo said.
Condado Palm Inn & Suites names new GM
International Hospitality Enterprises recently appointed Henry Neumann as general manager of the Best Western Plus Condado Palm Inn & Suites, company President José M. Suárez announced.
"Henry is a young man with extensive experience in our industry and we are confident that his appointment will help us to continue offering our Condado Palm customers the excellent service that distinguishes us," Suárez said.
Neumann has a long track record in the hospitality industry. Prior to his appointment, he worked as assistant general manager of the Courtyard by Mariott Isla Verde Beach Resort. Prior to that he worked for the Puerto Rico Tourism Company as deputy director of marketing and special aide to the executive director.
Neumann has a degree in Finance and Accounting from Franklin Marshall College and a Masters in Business Administration from the School of Hotel and Tourism Sant Pol de Mar, Barcelona.
MSO of Puerto Rico announces appointments
Raúl F. Montalvo-Orsini, president of MSO of Puerto Rico, LLC, announced the appointment of two executives for its insurance operations.
Carlos Benítez-Colón joined the company as associate pre-authorizations and care management medical director. He brings an extensive track record in internal medicine, sports medicine and as medicine professor in Puerto Rico.
In his new position, he will facilitate coordination of necessary services for patients of the MMM Healthcare and PMC Medicare Choice plans. He will also oversee utilization data review and analysis, and will ensure pre-authorization clinical guidelines are met, among other roles, Montalvo-Orsini said.
In turn, Nelson Pérez-Surillo, has been appointed assistant vice president of contracting. He joined MSO of Puerto Rico in 2009 as director of legal affairs, and in 2013 he became associate legal counsel for the company.
His experience includes the handling of affairs pertaining to Medicare regulations, appeals and grievances, contract drafting, and dispute management, among others. He will now serve as the primary link between hospitals, ambulatory surgery centers, ancillary service providers and other healthcare providers, for the purposes of contracting, renewals, provider education, resolutions and client satisfaction.