Assurant to cover Join-a-Join rentals to protect property owners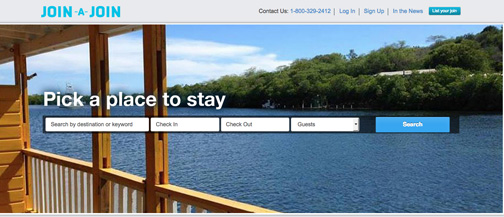 Insurer Assurant and Join-a-Join announced they have come together to provide liability and content insurance to the properties owners on the short-term rental platform and their hosts.
This benefit does not entail additional cost to neither party, the companies stated.
Join-a-Join is a digital platform that links people who want to offer their homes for rent, with guests who need temporary or short-term accommodations.  The application was created by Puerto Rican entrepreneurs Mike and Steve Leung in 2013 when they recognized the global trend and the popularity that the short-term property rental market has gained.
Since then, the company has developed a solid inventory of properties throughout the island that includes houses, villas and apartments in the areas of greatest demand in Puerto Rico.
Assurant developed the insurance coverage according to Join-a-Join's requirements to cover the needs of the owners and hosts of the residences in the program and their tenants. This coverage gives provides liability insurance for the tenants and insurance for the contents of the property up to $5,000.
Germán Torres, vice president of business development at Assurant Puerto Rico said, typically property owners have a homeowner's policy that does not cover commercial risks.
"To rent, a commercial policy is required and generally they are more expensive.  Join-a-Join took the initiative and associated with Assurant to provide this service to their clients at no additional cost," he said.
On the Join-a-Join website anyone can list a property or service free of charge. The person offering the property or service can handle all the information, description, photos and prices. They can also block dates that are not available and offer special prices on holidays or seasons. Join a Join, for its part, is responsible for promoting, receiving reservations, and then delivering the income to the owner of the residence.