Liberty launches smart protect multi-device protection plan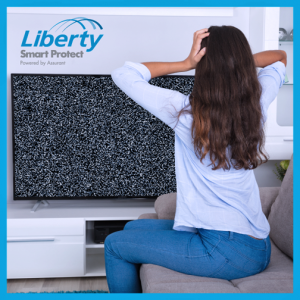 Liberty Puerto Rico launched Smart Protect, a multi-device protection plan that covers a wide array of electronic gadgets against accidental damage, mechanical breakdowns and damages due to voltage fluctuations.
The protection plan is offered by Liberty through Assurant Puerto Rico and covers devices that are less than three years old at the time they are initially registered. This product is available for Liberty's new and current customers.
Liberty's Smart Protect plan allows customers to protect electronic devices such as tablets, laptops and desktop computers, videogame consoles, smart speakers, Blu-Ray/DVD players, e-readers, streaming devices and voice assistants.
"At Liberty, we're always looking for ways to offer products and services that are relevant to and enhance our customers' experience. This protection plan is a convenient way for our customers to protect their devices at an affordable fee, thus giving them more value," said Waldo Hooker, vice president of Customer Experience for Liberty Puerto Rico.
"Electronic devices are an integral part of our daily lives and if they are damaged, our lives are disrupted. These are also expensive to repair or replace.  This coverage plan offers an easy and affordable way to help protect what matters most to customers, in addition to providing peace of mind," said Federico Grosso, president at Assurant Puerto Rico.
Customers interested in signing up for Smart Protect plans should have at least one internet, video or telephony product with Liberty. They should also be registered in the company's web services platform MiLiberty.