AT&T partners with HTC, Facebook to launch HTC First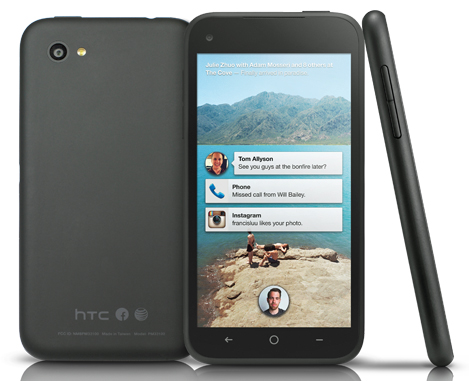 AT&T, HTC and Facebook have teamed up to develop and launch the HTC First, the first and only smartphone built to feature "Facebook Home," which puts friends and family at the heart of the phone, with the latest updates appearing on the screen and messages that reach the user regardless of what they're doing on their device.
HTC First will be available in AT&T stores and online starting April 12.  To pre-order, visit www.att.com/facebookhome.
The HTC First runs on AT&T 4G LTE, and puts Facebook right at the surface, allowing users to access the social network from the home screen without having to open an "app" or a mobile website. It also comes preloaded with Instagram, another popular social network application for photos.
"The HTC First will offer the best Facebook Home experience on mobile, right out of the box.  That's why we're committed to this phone and making it exclusive in our stores," said Ralph de la Vega, president and CEO, AT&T Mobility.
HTC First will be available in four colors: black, white, red and pale blue. The hardware is thin, modern and seamless, with soft edges to draw the attention to the updates from friends and family on the 4.3-inch glass display. Inside, the smartphone runs Android 4.1 (Jelly Bean) with the new Facebook Home experience and incorporates a Qualcomm Snapdragon 400 processor with dual-core CPU and 3G/4G world and multimode LTE.