HP launches powerful 'Moonshot' server series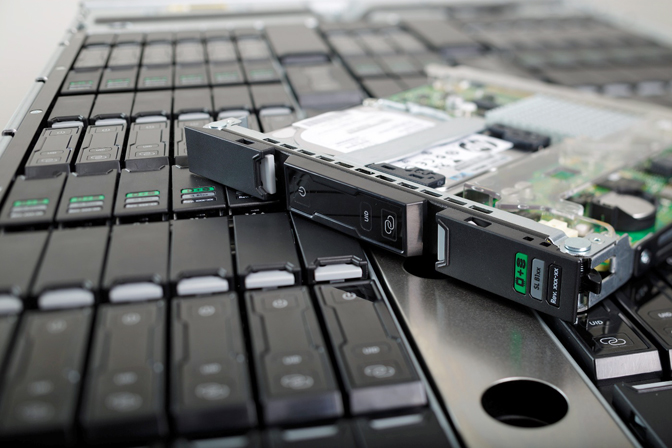 Technology giant Hewlett-Packard unveiled Monday its first commercially available server system that delivers new infrastructure economics for companies seeking capacity for cloud-based services, while saving on energy, space and costs.
The so-called "Moonshot" servers cater to mega data centers that are nearing a breaking point where further growth is restricted due to the current economics of traditional infrastructure. HP Moonshot servers are a first step organizations can take to address these constraints.
"With nearly 10 billion devices connected to the Internet and predictions for exponential growth, we've reached a point where the space, power and cost demands of traditional technology are no longer sustainable," said HP President Meg Whitman during a Monday morning webcast.
"HP Moonshot marks the beginning of a new style of IT that will change the infrastructure economics and lay the foundation for the next 20 billion devices," she said of the system that promises to use up to 89 percent less energy, 80 percent less space and cost 77 percent less than traditional servers.
The Moonshot server is the latest development for HP, which more than 20 years ago, introduced the first successful commercial UNIX server, the HP 9000 Series 840, as well as the first x86 server, the HP SystemPro. More than a decade later, HP was granted one of the first patents for blade server architectures. The company has remained the x86 server market leader for the last 16 years, according to its statistics.
The new HP Moonshot system is engineered to address the IT challenges created by social, cloud, mobile and big data, said Ismael Hernández, who represents HP servers in Puerto Rico and the Dominican Republic.
"This project began 18 months ago. HP has been the server leader, and is now responding to client requests for more capacity," he said.
HP Moonshot servers are built from chips more commonly found in smartphones and tablets, which allow the servers to deliver reduced energy use and a high-density footprint, all at a significantly lower cost.
During the latter half of this year, HP will launch the next-generation of the Moonshot line, to support emerging web, cloud and massive scale environments, as well as analytics and telecommunications. Future servers will be delivered for big data, high-performance computing, gaming, financial services, genomics, facial recognition, video analysis and other applications.
Pricing begins at $61,875 for the enclosure, 45 HP ProLiant Moonshot servers and an integrated switch, HP said.
In Puerto Rico, the equipment will be sold through HP's channel partners, Puerto Rico Computer, ComputerLink, Computer Paradise, and Computer Inc., Hernández said.
The potential client list includes telecommunications carriers, banks, and other data-heavy operations, he said.
At some point, server components may be produced at HP's Aguadilla manufacturing plant, which may also handle troubleshooting equipment down the road, the executive said.