Bid notice issued to rehabilitate Aguadilla airport's traffic control tower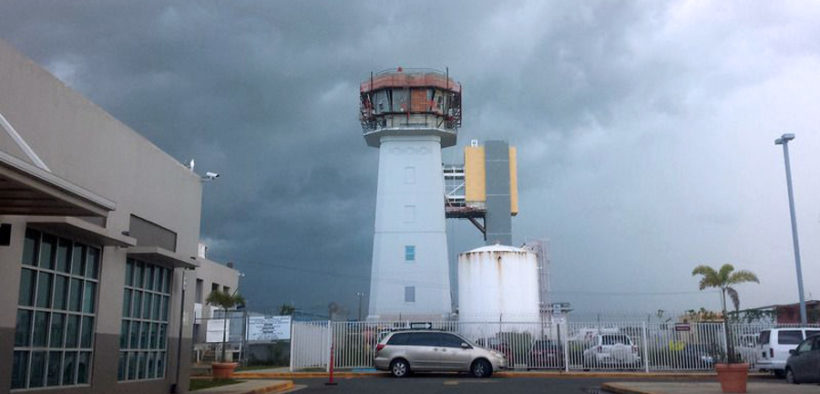 The Puerto Rico Ports Authority has issued an bid notice for the rehabilitation of the air traffic control tower cabin at the Rafael Hernández International Airport in Aguadilla, after receiving a $2.2 million grant from the Bipartisan Infrastructure Act and the Federal Aviation Administration's (FAA) Tower Replacement Program, Ports Authority Executive Director Joel Pizá-Batiz announced.
The Ports chief explained that "the rehabilitation includes the reconstruction of the cabin's structural bases, the corresponding electrical, communication and fire protection systems, and the supports for the significantly deteriorated glass panels, which require constant maintenance to prevent rainwater from entering.
In addition, the project includes the rehabilitation of the exterior walkway of the cabin, Pizá-Batiz said.
"This project will improve the visibility of air traffic controllers and thus strengthen the operational safety of the airport, which is a priority for Gov. Pedro Pierluisi's administration," he added. "Operational efficiency inspires greater confidence in airlines and, consequently, more flights available for the western area of Puerto Rico. Clearly, the Ports Authority has made extraordinary efforts to renovate the Aguadilla Airport in multiple dimensions with projects such as the new runway, terminal expansion and cold storage area, among others."
Finally, the Ports director announced that bidders must submit their proposals on or before Aug. 10 at 10 a.m. Before that, they must request the auction documents and submit the completed bidder registration form, which is available in the notices section of the Puerto Rico Ports Authority's website, and email it before 4 p.m. on July 28 to Rrivera@prpa.pr.gov.
July 28 is also the deadline for submitting requests for additional information. Bidders are recommended to attend the pre-auction meeting to be held on Aug. 18 at 10 a.m., in the conference room of the Rafael Hernández Airport manager's office on the second level of the passenger terminal. A tower visit will follow the meeting.