Puerto Rico Public Relations Assoc. opens submissions for 2023 Excel Contest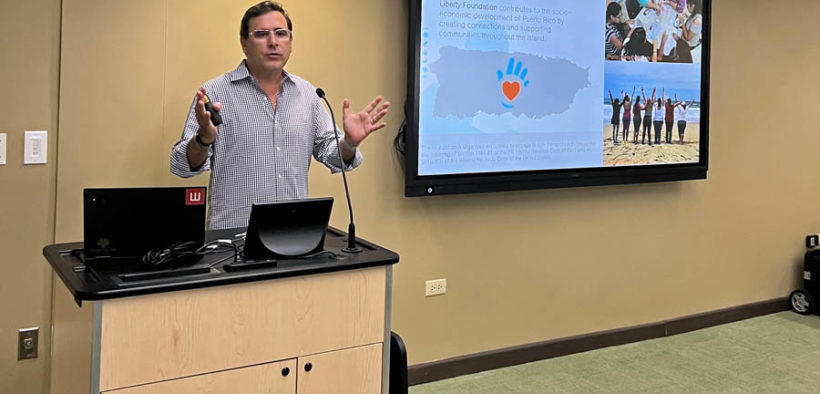 The Puerto Rico Public Relations Association (ARPR, in Spanish) has announced that submissions for the 2023 Excel Contest will be accepted starting Aug. 1 at 5 p.m. all throughout the month through the website excel.relacionistas.com. 
The awards ceremony will take place on Oct. 13 at the Embassy Suites by Hilton Dorado del Mar Beach Resort.
Participation in the contest, which recognizes the best public relations work on the island, is open to all licensed PR professionals, regardless if they are members of the ARPR. The submitted works must have been fully or partially implemented between Jan. 1 and June 30.
Tomás Dardet, president of the PR Association, said: "The Excel Contest celebrates 35 years of recognized excellence in the profession with the aim of contributing to the development of public relations and the socioeconomic well-being of Puerto Rico in the public interest."
"This year, the Association's board of directors decided to review the contest rules and categories to align them with the current realities of the profession," Dardet said.
The contest includes the following categories:
• R-1 Public Relations Program
• R-2 Public Relations Campaign
• R-3 Internal Communication
• R-4 Media Relations
• R-5 Events
• R-6 Corporate Social Responsibility
• R-7 Public Service
• R-8 Community Relations
• R-9 Integrated Communication
• R-10 Use of Public Relations in Support of Marketing
• R-11 Public Affairs
• R-12 Issues Management
• R-13 Crisis Management Communication
• R-14 Reputation Management
• R-15 Effective Use of Influencers on Social Media or Bloggers
• R-16 Best Use of Storytelling in Digital Media
• R-17 Websites and Webpages
• R-18 Mobile Applications (Tablets or Smartphones)
• R-19 Online Videos
• R-20 Publications
• R-21 Research
The contest also recognizes the career of a member who has stood out through their ethical and professional performance with the Distinguished Public Relations Professional Award. Nominations for the award, which close on July 31, can be submitted by filling out a form available on the association's website.
The content's special awards include: the Francisco "Paco" Oller Award, recognizing creativity in PR; the Sixto Toro Award, acknowledging effectiveness in achieving PR objectives; and the Special Award for PR Students, given to a campaign or program developed entirely by a university student or students.
The president of the organization, with the endorsement of its board, awards the Fernando Valverde Award, created in 1997, to honor a PR professional or a nonprofit organization that supports community improvement.
The participation fee for the contest is $135 per entry for association members and $235 for non-members.