Avelo Airlines to launch nonstop San Juan-New Haven, CT-route in Nov.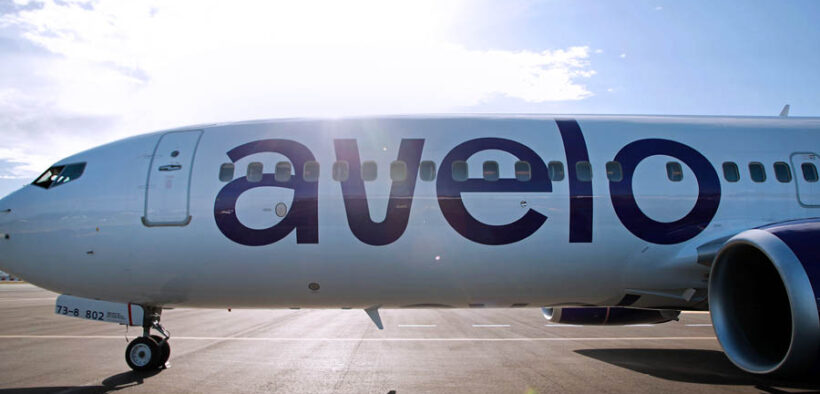 Low-cost carrier Avelo Airlines today announced the upcoming start of nonstop service between Puerto Rico's Luis Muñoz Marín International Airport (SJU) and Southern Connecticut's Tweed-New Haven Airport (HVN) in November.
The economic benefit of this new route to the local economy will be some $14 million and it is estimated that the connection will add more than 19,500 additional seats to the air seats inventory, Puerto Rico government officials said.
Avelo is the first and only airline offering nonstop service between Southern Connecticut and Puerto Rico. This new route, which marks the expansion of Avelo beyond the continental United States, will be the first Caribbean destination Avelo serves.
"Puerto Rico – say hello to Avelo! We are proud to be sharing this special occasion together today as we introduce a new era of convenient, affordable, and reliable travel between these two popular cultural, leisure and scenic destinations," said Avelo Airlines CEO Andrew Levy.
"This is an important milestone for Avelo, Puerto Rico and Connecticut. A large and growing population of Puerto Ricans call Southern Connecticut home, and this new service will make visiting friends and family in both locations an easy and seamless experience," he said.
"We also look forward to making Puerto Rico's famous beaches, as well as the island's abundance of outdoor and cultural activities, easier than ever for Connecticut travelers to enjoy this winter," said Levy.
Beginning Nov. 15, Avelo will operate this route twice weekly on Wednesdays and Saturdays, utilizing Boeing Next-Generation 737 aircraft. Introductory one-way fares between Muñoz Marín Airport and New Haven start at $99. Avelo customers can change or cancel their itineraries with no extra fees, and the airline offers options to pay for what customers need, including priority boarding, checked bags, carry-on overhead bags and bringing a pet in the cabin.
"The arrival of Avelo Airlines to the Luis Muñoz Marín International Airport makes flying to Puerto Rico even more suitable for travelers looking for an accessible, fun, and memorable Caribbean vacation," said Carlos Mercado-Santiago, executive director of Puerto Rico Tourism Co.
"The Puerto Rico Tourism Company is increasing and consolidating our destination's market position in the United States, promoting the growth of diverse airlift alternatives through alliances with partners such as Avelo," he said.
"We welcome the new airline to Puerto Rico and are excited about the connection to an unserved market. We look forward to additional routes in the near future and more opportunities to provide exceptional service to locals and visitors," Mercado said.
Best known as the home of Yale University, New Haven is the second largest city in Connecticut and is part of the New York metropolitan area. Tweed-New Haven Airport is located on the state's coast and is a gateway to all 15 towns that make up Greater New Haven. The airport's adjacency to multiple major highways and commuter railways makes visiting the New England and New York regions easy.
Avelo first took flight on April 28, 2021, and has flown nearly three million customers on more than 20,000 flights. Avelo now serves 47 destinations spanning 25 states and Puerto Rico, all on nonstop flights.
"Discover Puerto Rico is excited to welcome Avelo Airlines to Puerto Rico. The opening of direct service from New Haven marks yet another milestone in air connectivity for the destination and is a testament to the island's appeal," said Brad Dean, the destination marketing organization's CEO.
"Current demand for Puerto Rico is surpassing all previous records, as we welcome visitors to enjoy our unmatched culture, rich gastronomy, and world-renowned natural beauty. And with no passport required for U.S. travelers, we know Puerto Rico will be an exciting new option for this important market," Dean said.
Avelo serves 47 popular destinations across the U.S. states and territories, including its five bases at Los Angeles' Hollywood Burbank Airport (BUR), Southern Connecticut's Tweed-New Haven Airport (HVN), Orlando International Airport (MCO), the Philadelphia and Delaware Valley region's Wilmington Airport (ILG) and Raleigh-Durham International Airport (RDU).
Avelo will open a sixth base at Las Vegas' Harry Reid International Airport (LAS) in September, it confirmed.