Avianca expands connection to Colombia; adds new San Juan/Medellín route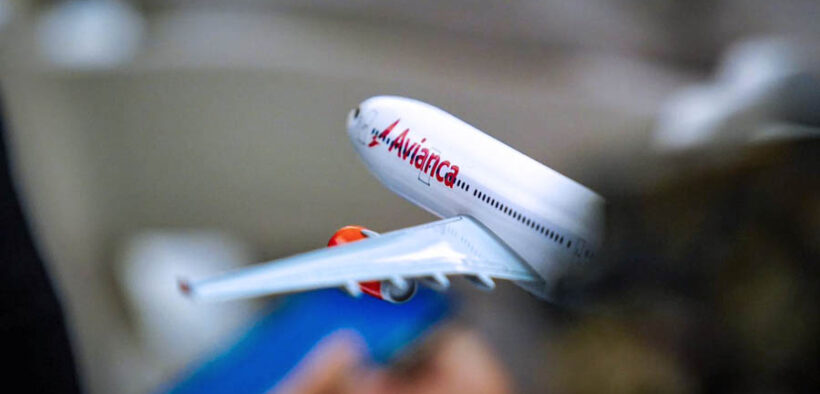 Colombia's flagship airline, Avianca, has announced it will operate 14 weekly flights during the peak winter season, adding a new route of four weekly flights from Medellín to San Juan, Puerto Rico, and increasing the frequency of its flight from Bogotá.
The economic impact of this operations expansion in Puerto Rico is estimated at nearly $30 million and represents 69,840 seats during this fiscal year, said airline and local government officials.
This year marks Avianca's 10th anniversary of restarting operations to and from Puerto Rico. Since then, the airline has tripled its capacity on the island.
The new Medellín-San Juan route will operate four times a week, starting Dec 1. Ticket sales for that route began today.
"Medellín is one of the most outstanding tourist destinations in Colombia, and now our customers in San Juan will have a nonstop option to fly to the city ​​of eternal spring," said Rolando Damas, sales director for Avianca in North America, Central America and the Caribbean. "In the same way, we will bring more tourism to San Juan, strengthening economic exchange and development both ways, all while enjoying the great benefits of the Avianca network, which is one of the most robust in Latin America."
In the case of the San Juan-Bogotá route, it will have 10 weekly flights beginning Oct. 30. This frequency is Avianca's highest since starting its Puerto Rico operations in 2013. The route expansion reflects the airline's customer demand and the island's allure as a destination, officials noted.
"The flight between Bogotá and San Juan has been a resounding success and the new service from the city of Medellín represents an excellent opportunity, since in addition to expanding the offer of flights from Colombia, it connects the island's main airport with another of the most active airports in the South American continent," said Carlos Mercado, executive director of the Puerto Rico Tourism Co.
Last May, Avianca announced an increase in weekly flight frequency from seven to 11 flights between Bogotá and the Luis Muñoz Marín International Airport (SJU) in San Juan, an expansion with a summer season economic impact estimated at nearly $2 million.
"We continue to celebrate achievements that position Puerto Rico as an attractive and accessible tourist destination for our brothers and sisters in the Latin American market, particularly Colombia," Gov. Pedro Pierluisi said during a press conference announcing the new routes.
"The result of this interest has been an increase in demand from Avianca customers, which is why it has decided to continue this trend of growth in Puerto Rico with a view to the winter peak season. These achievements that we continue to obtain are the best proof of our success and resilience. I thank Avianca for continuing to bet on Puerto Rico, expanding its offerings on our island," Pierluisi added.