Blockchain Trade Assoc., Science Trust partner to promote tech literacy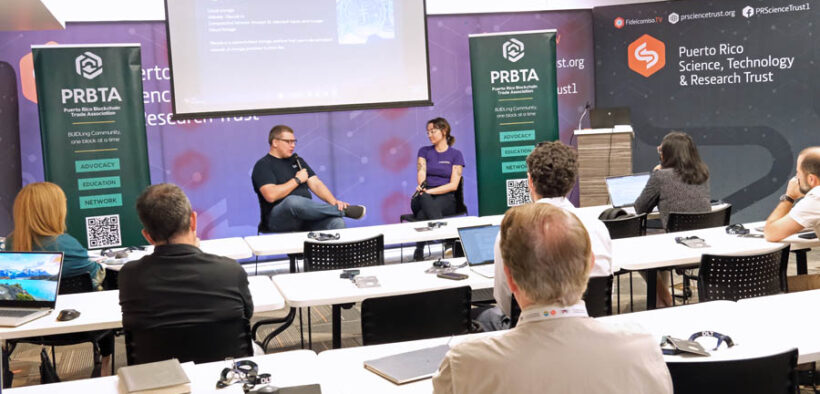 To continue educating about Web3, blockchain technology and cryptocurrencies, the Puerto Rico Blockchain Trade Association announced a collaborative agreement with the Puerto Rico Science, Technology and Research Trust to jointly promote Web3 literacy on the island as well as create networking opportunities while supporting each other's projects and initiatives.
The collaboration will allow both organizations to work with the future generations of Puerto Rico creating opportunities through education, technology and networking.
"Through this joint initiative we will now be able to continue education not only about Web3 literacy, but also about L60 incentives and how these can be used for Puerto Ricans," the executive director of the blockchain trade association, Keiko Yoshino, said regarding the catchall term for the prospect of a new stage of the internet driven by the cryptocurrency-related technology blockchain, and Act 60, the tax incentives code of Puerto Rico, respectively.
"Since we began working with the association, we've offered over 80 workshops for over 3,250 individuals," she added.
The Science Trust invests, facilitates and builds capacity to advance Puerto Rico's economy. It promotes innovation-driven enterprises, science and technology through research and development, entrepreneurship and public health.
"With this alliance, we move into our vision that Puerto Rico is a globally recognized innovation hub," said Science Trust CEO Lucy Crespo.
The alliance hopes to educate on Web3 and L60 literacy, create summer programs for youth and support each other's initiatives to keep Puerto Rico at the forefront of Web3 and the possibility of a future economy and potential new phase of the internet that is driven by blockchain technology.