Caribbean Produce gets MIDA, CofC nods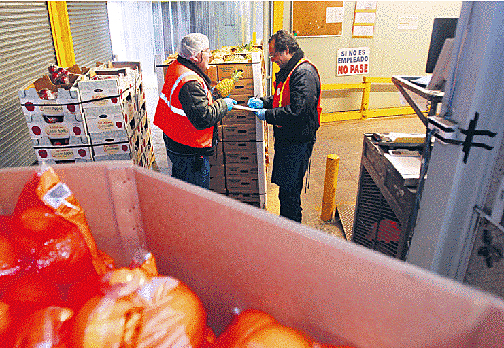 Family-owned industry Caribbean Produce has been recognized twice this month as distributor of the year and among Puerto Rico's 100 outstanding companies, by the Marketing, Industry and Food Distribution Chamber (MIDA by its initials in Spanish), and the Puerto Rico Chamber of Commerce (CofC), respectively.
Caribbean Produce will pick up the awards later this month during each of the trade group's annual conventions.
Under the leadership of Gualberto Rodríguez III, this family of entrepreneurs draws on the experience of their predecessors and knowledge of best practices in and outside of Puerto Rico to identify innovation opportunities that meet local market needs, the company said in a release issued Tuesday.
"Our generation represents the transformation of the family business concept to a business family aware of their contribution to Puerto Rico's economic, social and health development," said Rodríguez.
Caribbean Produce got its start in the 1960's by family patriarch Gualberto Rodríguez. The second generation converted it into Puerto Rico's main importer of fruit, vegetables and eggs.
Caribbean Produce has been a Blue Book Trading Member since 1984. The Blue Book has been the leading organization to provide information in the fruit and vegetable industry since 1901. Its analysts assess companies annually for their moral responsibility, excellence, integrity, among other qualifying criteria related to industry trends.