CelerOps launches KiPU to speed up document processing for accountants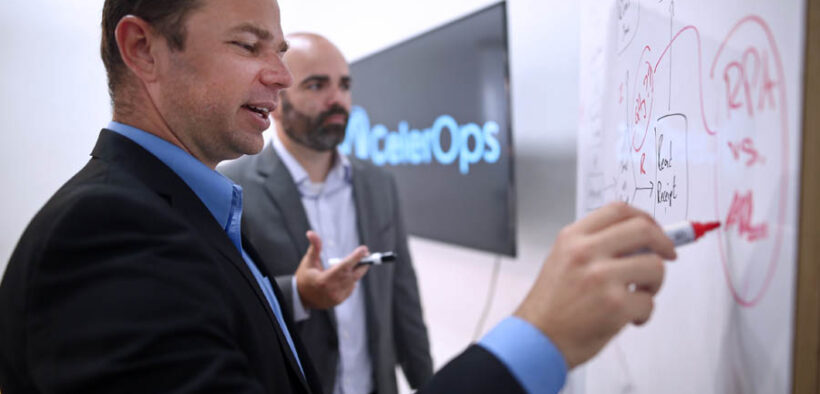 CelerOps has unveiled KiPU, a tool designed to streamline and quicken document processing tasks for accountants and finance professionals. The tool incorporates algorithms and artificial intelligence for various accounting areas including accounts payable and receivable, taxes, audits and reconciliations.
CelerOps has been acknowledged for its unique approach as one of the recipients of the 2023 edition of the Rising Entrepreneurs Program by Bravo Family Foundation. The program is known for aiding the development and projection of innovative entrepreneurial projects.
CelerOps has also participated in other programs within the business ecosystem, such as the international accelerator P18 by parallel18 and EnterPRize by Grupo Guayacán.
Designed to be user-friendly, KiPU handles a variety of activities ranging from data entry to document classification.
"We created this tool as a result of our desire to transform the accounting industry. With KiPU, accountants can process all their documents in a fraction of the time it takes to do so manually. Additionally, it drastically reduces the risk of human errors with unprecedented precision," stated Jesús Bernardy-Rodríguez, co-founder of CelerOps.
The introduction of KiPU is aimed at reducing the workload of accountants by automating the processing of many documents such as invoices, receipts, bank or investment statements, financial tables, forms, purchase orders and contracts. The automation is expected to also improve the accuracy and efficiency of accountants' work.
"KiPU is the first product we have launched and is user-friendly for anyone. Our clients frequently tell us they can't find people to hire, yet they have realized that KiPU helps alleviate their employees' workload, enabling them to focus on other value-added tasks for the business," Bernardy-Rodríguez said.
Highlighting the utility of KiPU, Daniel Alvarado, co-founder of CelerOps said: "This is a great tool for accountants, especially in Puerto Rico, as the platform can work with documents in English, Spanish, or a combination of both, and it can integrate with accounting applications, including local applications" such as the Puerto Rico Treasury Department's Internal Revenue Unified System, known as SURI for its acronym in Spanish.
The creators of KiPU pointed to the tool's reduction in invoice data entry into accounting systems by 80%, allowing accountants to focus more on their clients.
"Our clients are very satisfied with this tool. They are amazed by the benefits obtained from KiPU in such a short time. It has optimized processes, minimized errors, and allowed them to make informed decisions quickly, increasing their competitiveness," Alvarado assured.
"To illustrate it better," Alvarado continued, "a few weeks ago, I was driving from San Juan to Fajardo, which took me about an hour and a half, and during that time, KiPU processed 100 invoices. In other words, KiPU simplifies tasks and frees up time for more important tasks."