Colmena66 hosts 3-day entrepreneurship summit in Puerto Rico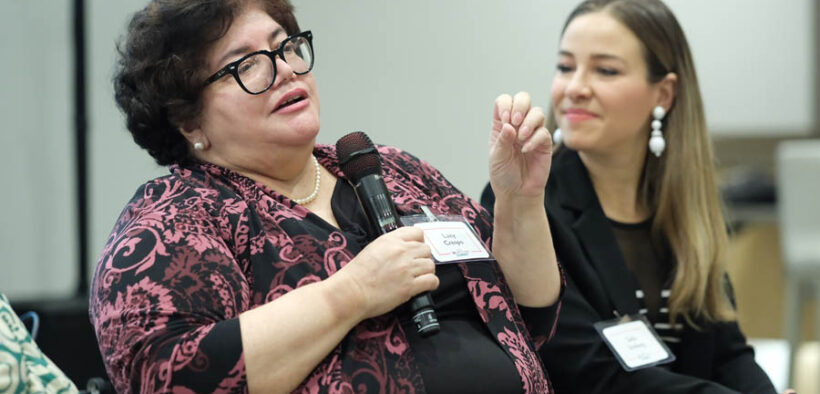 Colmena66, a program of the Puerto Rico Science, Technology and Research Trust, is hosting a three-day entrepreneurial summit in collaboration with the national SourceLink network, which has helped nearly 200 organizations with business and community development initiatives, so they can define and achieve their goals for success.
Colmena66 is a member of SourceLink and is recognized for its role in fostering entrepreneurship in Puerto Rico through its extensive Network of Business Support Organizations, which aims to assist individuals in establishing or expanding their businesses on the island.
The event, which began Monday and ends April 26, is being held for the first time in Puerto Rico, and participants will interact with experts in entrepreneurship and economic development who will share their experiences and ideas for the future.
"At the Trust, we're focused on turning Puerto Rico into a center of innovation. We're extremely proud of the impact that our Colmena66 program has on the island, promoting entrepreneurship and accelerating the social and economic development of Puerto Rico," said Science Trust CEO Lucy Crespo.
"The fact that this summit is being held here is another great step to continue turning Puerto Rico into an epicenter of development and innovation," Crespo said.
The event, held at the AC Hotel by Marriott in Condado, began with a fireside talk, "Building the Entrepreneurship Network in Puerto Rico," in which the hosts of the summit — Maria Meyers, executive director of the UMKC Innovation Center and founder of SourceLink; Rob Williams, director of SourceLink; the Science Trust's Crespo; Denisse Rodríguez-Colón, executive director of Colmena66; and Sofia Stolberg, executive director of Piloto 151 — discussed the evolution of the entrepreneurial ecosystem in Puerto Rico, using it as a case study.
As part of the first day's agenda, Melea McRae, founder and executive director of marketing "un-agency" CRUX KC, shared insights from her entrepreneurial journey, lessons learned and how to leverage storytelling, networks and marketing trends to grow a network or business.
Meanwhile, Meyers gave a talk on financing sustainability and return on investment, and was followed by a roundtable of mentors and colleagues who discussed lessons learned and set future goals.
On the second day, the summit will feature keynote speakers Jonathan Ortmans, president of the Global Entrepreneurship Network, an organization that serves as a platform for programs and initiatives that help companies start and scale within a global ecosystem (in 190 countries); Nathan Ohle, CEO of the International Council for Economic Development (IEDC), a nonprofit organization with more than 5,000 members; and Andy Stoll, American entrepreneur and senior program officer at the Ewing Marion Kauffman Foundation, responsible for developing and implementing the foundation's ecosystem development strategy. 
As part of their visit to the island, the speakers will meet with the Department of Economic Development and Commerce (DDEC, in Spanish) and Invest Puerto Rico, and will participate in another meeting with a broad representation of the local business ecosystem, in partnership with Echar Pa'Lante.
The purpose of both meetings is to identify opportunities to advance federally funded programs and strengthen future collaborations.
"At Colmena66, we know the importance of a community of support both to start a business and to achieve the economic development of Puerto Rico. Hosting events like BE Fest and the Sourcelink Summit in our backyard are initiatives that continue to provide access and leverage resources and expertise and foster priceless knowledge exchange," Rodríguez-Colón said. 
"On this occasion, we will be sharing what our learnings have been so that these guests and leaders can implement in their cities, and vice versa. Our interest is to continue supporting and maximizing the performance of our business ecosystem by implementing useful management tools and strategies," she said, noting that over the past several years, Colmena66 has consistently ranked among SourceLink's top affiliates.
Puerto Rico's entrepreneurial ecosystem is quickly becoming a great example of equitable and inclusive economic development led by entrepreneurs for other regions of the United States, event organizers said. In addition, Colmena66 has been placed in the top five among more than 79 organizations in key performance indicators.