DACO, Agriculture to study price hikes on basic food basket products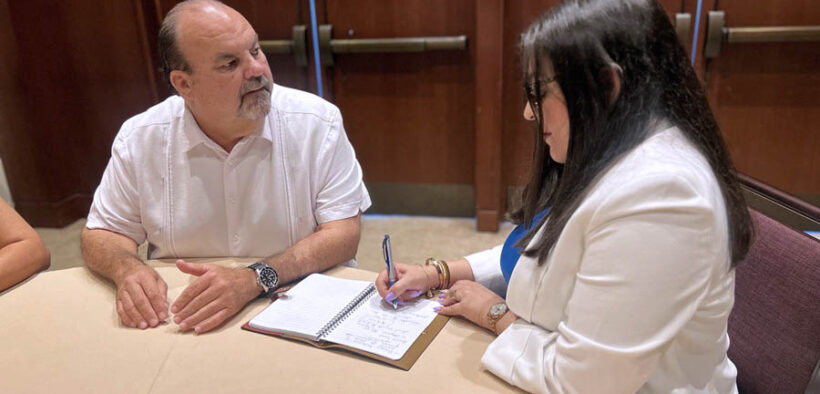 The Puerto Rico Department of Consumer Affairs (DACO, in Spanish) and the Agriculture Department will conduct a "detailed economic and legal study" aimed at evaluating the areas where the agencies can intervene to protect the rights of consumers, agency heads said.
"At DACO, we're very attentive to changes in the market to outline actions in favor of defending consumer rights. An area that is of the utmost importance for consumers is related to the basic food basket, which includes essential products such as bread, milk, cheese, eggs, rice, meat, fruits and vegetables, and their high costs, which are estimated at about $161 a month," said the agency's acting secretary, Lisoannette González.
"We're commissioning an economic and legal study to evaluate the possible actions that DACO can take to help consumers face dizzying increases in the basic basket," she added.
According to several studies, including one by the firm Picodi, the prices of meat, vegetables, fruits and bread are driving the increase in the cost of the basic food basket on the island. The report also details that 85% of the products in the basket are imported.
"We're at a historic moment, going through the side effects of the COVID-19 pandemic in relation to the disruption in agricultural activity and production lines around the world, as well as increases in the inflation rate," González said.
"The goal of this study is to determine the legal frameworks in which DACO could act and the actions, if any, that we can take to guarantee the rights of consumers in Puerto Rico," she added.
Agriculture Secretary Ramón González said: "Given the concern about the increase in the sale price of products in the basic basket, such as eggs, we have begun to establish an exhaustive economic study to look at prices at the farm level and at the retail level to ensure that the prices represent reasonable profit margins without affecting the consumer."
The study is expected to be completed within 120 days.