Precision Oncology Institute opens $750K center in Santurce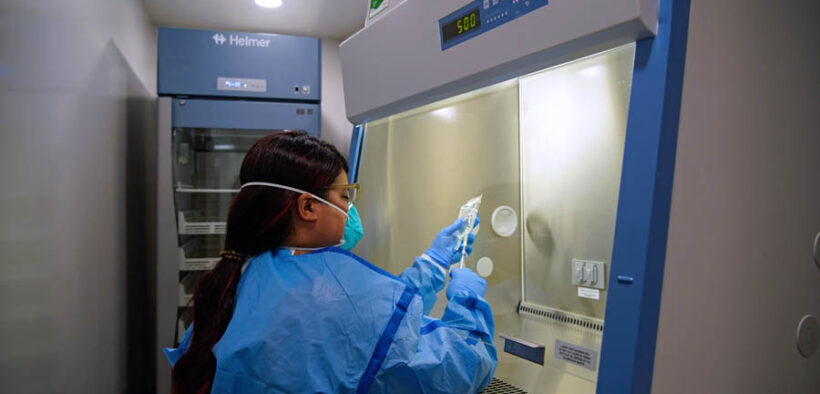 The Precision Oncology Institute recently opened its new $750,000 facilities at La Casa de Ciudadela in Santurce, focusing its services on precision oncology through the analysis of the genetic, clinical and molecular profile of the patient to establish a personalized treatment plan.
The center, which created 25 jobs during the construction phase and 15 permanent jobs, is led by oncologists Noridza Rivera-Rodríguez, María Victoria García-Pallas, Karina Arocho-González and Marcia Cruz-Correa.
The goal of the Precision Oncology Institute is to recommend personalized therapies that provide the best chance of success, taking into account the patient's cancer history and other factors. The concept is more effective when it is adapted to the therapeutic context and the evolution of each case, the physicians said.
Among the services it offers are an infusion center for chemotherapy and immunotherapy treatments and other intravenous drugs; evaluation of benign hematological conditions, coagulation disorders, and biopsy and bone marrow aspirate; and genetic counseling services for hereditary cancer along with the corresponding evaluations of such conditions.
One of the center's offerings, which the owners say is "unique in the industry," is its direct affiliation with PanOncology Trials, an institution committed to investigating new treatment therapies for cancer patients and that has conducted more than 70 clinical studies over the past four years. Via PanOncology Trials, patients are evaluated to participate in research studies, providing them access to novel diagnostic tests and cutting-edge treatments.
"Our goal at Precision Oncology Institute is to provide cancer patients and their families with an excellent service offered by experienced health professionals who are committed to their well-being, making available the best resources for their treatment, with PanOncology Trials being an essential element in our offerings and an example of our commitment," said Rivera-Rodríguez, director of oncology at PanOncology Trials.
"In addition, having the convenience of accessing all services in the same facility and offering your family members the necessary tools for prevention through our genetic counseling for hereditary conditions. All of this makes us a new cancer treatment center in Puerto Rico where the health, convenience and peace of mind of our patients prevail," she added.
The Precision Oncology Institute also features a certified clean room with negative pressure for the preparation of treatments (Containment Segregated Compounding Area – C-SCA) that complies with the highest engineering control standards established for the health industry, such as the USP 797 and USP 800 certifications, the owners said.