DACO urges citizens to apply for New Energy program certificates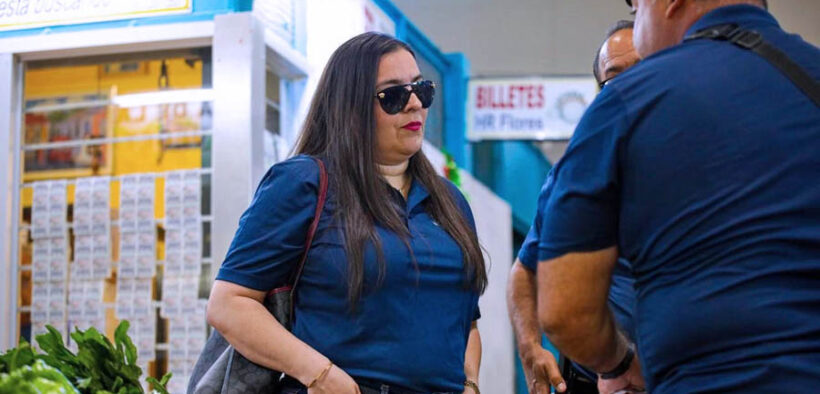 Department of Consumer Affairs (DACO, in Spanish) Interim Secretary Lisoannette González-Ruíz, called on citizens who qualify to apply for Single Compliance Certificates, a document issued to those who request information on companies that sell, install, and guarantee photovoltaic energy systems to be used in the Housing Department's New Energy program.
"Since its creation in December 2022, DACO's Renewable Energy Affairs Office (OAER, in Spanish) has established a series of transparency parameters to safeguard the rights of consumers who purchase renewable energy systems and/or services," González said.
"As part of that public policy, with the launch of the Housing's Department New Energy program, we developed the Single Compliance Certificate so that every citizen who hires a company under this program can ensure that it meets the agency's requirements," she said.
González further noted that in the applications, the customer will have to ensure that the suppliers contracted to carry out the work under the New Energy program, "are duly certified by DACO to carry out such a project, as well as details on complaints filed since 2021, if any, as well as their status at the time of issuing the certificate."
"This transparency tool also allows the consumer to know the details of the entity contracted for the services," González said.
According to the Contractor Registry No. 8172 Regulation of March 19, 2012, every person or company dedicated to the installation of equipment and systems, as well as rehabilitation and/or work in residences and businesses, must be properly registered at DACO.
The regulation aims to safeguard the interests of consumers non-compliance or defective compliance related cases, carried out by people that as part of their business, are dedicated to making improvements to real estate property for residential purposes.
The Housing Department's New Energy program, which kicked off operations on March 27, was designed to help eligible households with a need for renewable energy installations, thus mitigating the effects of power failures or interruptions.
González-Ruíz urged citizens to request the Single Compliance Certificate by sending an email to the OAER.