Triple-S, Optum partner on digital innovation strategy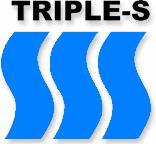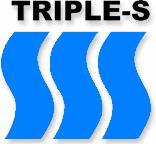 Triple-S Salud, the managed care subsidiary of Triple-S Management Corporation and independent licensee of the Blue Cross Blue Shield Association in Puerto Rico, announced it has selected Optum, an information and technology-enabled health services company, to implement a digital innovation strategy that will help Triple-S enhance services to its members, clients and providers.
Triple-S will leverage Optum's depth and leadership position in data analytics, health care technology and operations to modernize and simplify business functions so that Triple-S can focus on implementing innovative, efficient services that ensure access to high-quality, affordable health care for its 1.1 million members.
The services Optum will provide to Triple-S include: IT services, including transformation to a cloud-based platform; Application development; and claims processing services.
Triple-S has worked with Optum since 2007, and expanding that relationship allows it to invest in new products and services that directly benefit members, clients and providers, the company said.
"As part of our ongoing strategic transformation, we aim to strengthen our core processes and technological capabilities while also reducing costs," said Roberto García-Rodríguez, CEO of Triple-S Management.
"Optum's track record of innovation and operational excellence aligns perfectly with these objectives. After a decade of working with Optum on a range of projects, we are confident that they are the right partner to help us advance our technology and enhance our operations," he said.
"This partnership allows us to concentrate on using our local market knowledge and actuarial expertise to deliver competitive products and continue upgrading the level of service we provide to Triple-S members and providers," García-Rodríguez added.
The transition for this new business relationship will begin Sept. 1.