DirecTV offers 20 P.R. nonprofits free advertising space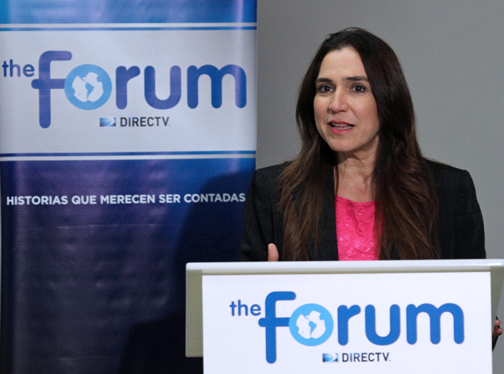 DirecTV Puerto Rico recently launched a new corporate initiative dubbed "The Forum," through which it will donate airtime to 20 nonprofit organizations, so they can promote their causes, needs, fundraising events and achievements, company officials said.
Entities spanning diverse backgrounds and sizes will have airtime available through the OnDIRECTV-HD channel. "The Forum" is a platform associated with "Generation DirecTV," the provider's corporate social responsibility initiative..
"The Forum will support nonprofit organizations by donating advertising within OnDIRECTV-HD programming. This way, we demonstrate our ongoing commitment to the community and promote the good deeds that are done," said Thelma López, general manager of DirecTV Puerto Rico.
One of the purposes of "The Forum" program is to communicate, on a massive scale, all the positive achievements and stories of change that these organizations achieve thanks to their hard work, she said. Through OnDIRECTV-HD, institutions may recruit volunteers, spread their messages, promote projects, and publicize their efforts.
"The Forum" also aims to appeal to citizens to show solidarity and to cooperate with each of these organizations and their causes, López said.
At this early stage of launch, program participants include: Monterrey Boxing Club, Desde Adentro, National Foundation for Popular Culture, Young Entrepreneurship Education System (YEES!), Buena Gente & Co., CODERI, Puerto Rico Youth at Risk, Geniuses of the Future, PET SOS Foundation, Hogar Cuna San Cristobal, Anthony "Junior" Soto Foundation, Puerto Rico Film Academy, Corporación Industrai de Ciegos, Taller de Fotoperiodismo, Puerto Rico con Propósito: Mentes Creativas, Golitos Foundation: Soccer Foundation for Children with Autism, Cupey Girls Home, St. Jude Children's Research Hospital, La Casa de Todos, American Red Cross Puerto Rico Chapter, the United Way, Sub 24 Basketball League and the Salvation Army.