POKO: 1st app to offer discount coupons for P.R. eateries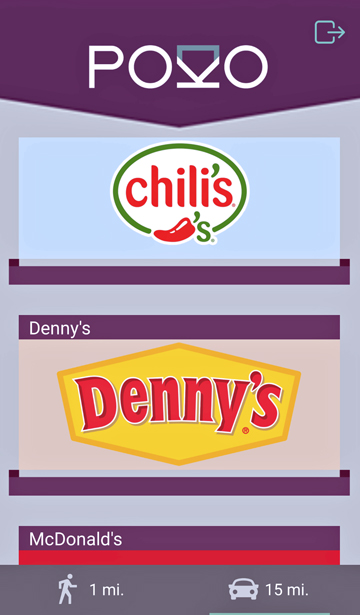 As more consumers watch how much they spend on eating out, a new mobile app has been launched offering discount coupons to be redeemed in local eateries, including fast food. and casual dining restaurants.
POKO, as the app is called, is the first of its kind available in Puerto Rico, company officials said Thursday.
Carlos Bruno, creator of the app, said "POKO will replace the traditional paper coupons in the market because of its convenience and easiness, not only for the customer but for the restaurant as well. You don't need to carry the paper coupons that you forget or that expire, everything is in your cellphone."
Once the free mobile app available in Android and iOS platforms is downloaded and registration is completed, the consumer will be able to see the available offers in a distance of up to 15 miles. After choosing the offer, the next step is to go to the restaurant and redeem it.
Bruno, who has more than 20 years of experience in the marketing and advertising industry and 12 years in the fast food industry, said "contrary to five or six years ago, and as a reaction of the economic situation, the Puerto Rican consumer has adapted to the use of the discount coupons, but they forget to bring them to the restaurant or the offer has expired. With POKO, the client will always have the attractive and current offers near its existing location."
The participating restaurants will also receive benefits with the application, besides getting rid of the use of paper, the eatery will have the control of the type of offer they want to publish.
"POKO has the flexibility and agility that a paper coupon doesn't have because it allows vendors to create offers depending on the location of the restaurant, consumer profiles, dates, and length of the offer," Bruno said.
"POKO is a winning formula for the restaurant because they have complete control of what they are offering. If the restaurant wants to launch a promotion for a specific demographic group, within specific locations, they can do so, and most important, they can quickly modify it according to the consumer's response," Bruno explained.
POKO is available islandwide and its business model is globally scalable for exporting beyond Puerto Rico, he said.
"We will start POKO's expansion in cities such as Chicago, Miami, and Costa Rica and Honduras," Bruno said.