Discover Puerto Rico wins North America SABRE award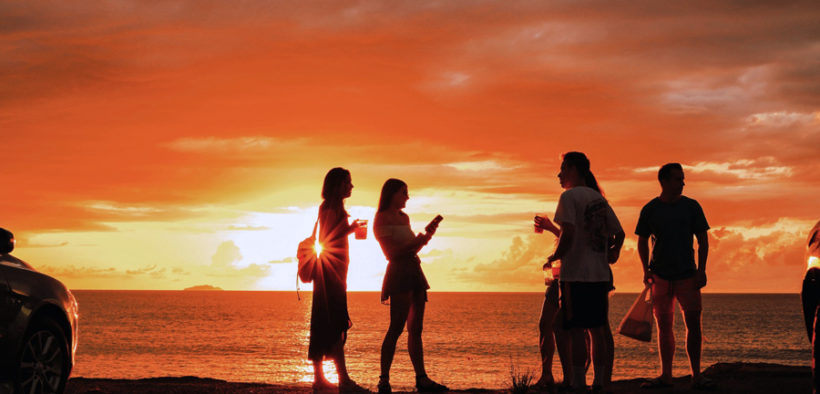 Discover Puerto Rico, the island's destination marketing organization (DMO), received PRovoke Media's North America SABRE Award for its "Sunshine to Spare" campaign in the Branded Journalism practice area category.
The marketing campaign sought to bottle the island's most famous attribute, its sunshine, the DMO said.
The NA SABRE Awards recognize "Superior Achievement in Branding Reputation and Engagement. This year's entries were focused on engagement, credibility, and relationship building."
"We're honored and excited to receive this recognition for our 'Sunshine to Spare' initiative. It is a testament to an original approach to travel marketing that captured Puerto Rico Sunshine's irresistible and unforgettable hue," said Leah Chandler, chief marketing officer of Discover Puerto Rico.
Through scientific models, extensive calculations factoring in the light and color produced by the sun and how it interacts with the atmosphere surrounding the island, Puerto Rican physicist Héctor J. Jiménez identified the exact hue of the sunlight as it shines over the island — a unique, rich, red-orange hue, Chandler said.
"No destination has ever attempted to entice travel by branding its own sunshine, and in doing so, not only sparked interest in the island, but also pride in the Boricua community, who were ecstatic to have their own Pantone color," she said.
To help bring the color to life, Discover Puerto Rico partnered with Pantone Color Institute to create the official certified color, Puerto Rico Sunshine. The new color ignited a fresh and provocative travel conversation through a multi-phase approach, which included:
ECOS Paints — Developed a vibrant wall paint available for purchase to revitalize an existing space or create an eye-catching accent wall.
Christian Cowan x NYFW — Collaborated with fashion designer Christian Cowan for his New York Fashion Week Show 2022, to launch a line in dazzling Puerto Rico sunshine.
Sunshine Shop — Identified local products and crafts to produce and sell in the new color, allowing consumers/travelers to experience it, and support Puerto Rico's business economy.
Sunshine Route — Visitors to Puerto Rico can access an interactive digital map to guide them to Instagram locations to experience the full effects of Puerto Rico Sunshine — especially at sunrise and sunset.