Droguería Betances faces civil suit for failing to report controlled opioids, sales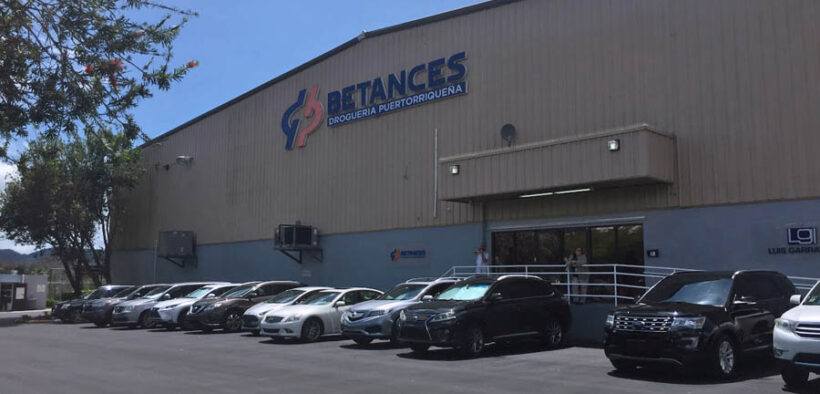 The U.S. District Attorney's office for Puerto Rico has filed a civil suit against Droguería Betances LLC, claiming that it failed to report hundreds of suspicious orders for controlled substances to the Drug Enforcement Administration (DEA) and failing to report sales for millions of dosage units of prescription opioids, among other violations.
The suit, filed in the U.S. District Court for the District of Puerto Rico, alleges that from at least July 1, 2016, to June 30, 2019, Betances refused or negligently failed to report at least 964 suspicious orders for controlled substances to DEA.
These include 655 orders for fentanyl, 113 for oxycodone and 196 for other controlled substances.
According to the DEA, Betances failed to investigate "red flags" associated with these orders, including orders that were suspicious due to their unusual size, pattern or frequency.
Moreover, the agency stated that from May 2017 to July 2018, Betances also failed to report sales of controlled substances to DEA through the Automation of Reports and Consolidated Orders System (ARCOS), including more than 7.8 million dosage units of Schedule II opioids, which are defined as having "the highest potential to be abused and no legitimate medical use in the U.S."
They include, among other substances, opioids such as oxycodone, hydrocodone and methadone, as well as stimulants such as amphetamine.
The government's claim also includes allegations of numerous record-keeping violations by Betances from January 2017 to December 2019, such as filling orders for controlled substances with defective order forms and submitting inaccurate shipping or delivery information to DEA.
Betances is a regional pharmaceutical distributor in Puerto Rico and the Caribbean. Among the products it distributes are highly addictive opioids and other controlled substances.
To prevent those substances from being diverted for illegal uses, the Controlled Substances Act requires wholesale distributors of controlled substances to monitor their customers' orders. Orders that are of an unusual size, deviate substantially from a normal pattern, are of an unusual frequency or carry other hints of suspicion must be reported to the DEA unless an investigation dispels suspicions related to the order.
"If there is still suspicion after the distributor conducts an investigation, or if the distributor fails to undertake an investigation, the distributor must report the order to DEA, regardless of whether the distributor fills the order," reads the suit.
The lawsuit stated that Betances had received several warnings regarding compliance issues related to the Controlled Substances Act since 2012.
The U.S. District Attorney's office is seeking civil penalties and a forfeiture amount equal to the sales of the Schedule II controlled substances.
The case has been assigned to U.S. District Judge Raúl M. Arias-Marxuach.