Enactus opens call to add new Puerto Rico college students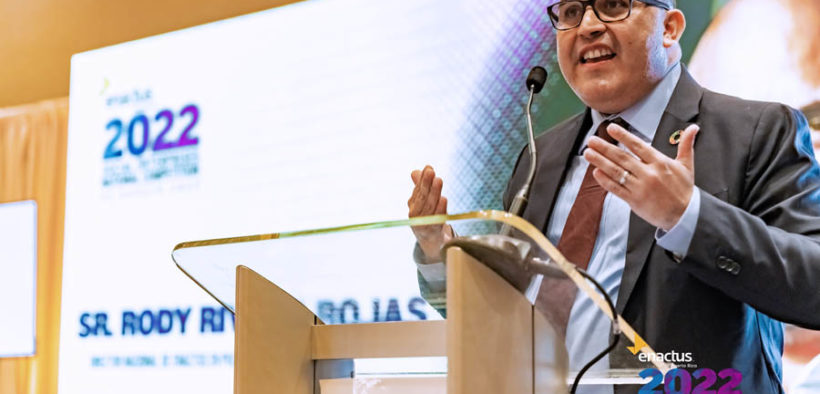 Enactus Puerto Rico, an organization dedicated to developing college students so that they become social entrepreneurs or business leaders, announced the call for new students to join the entity.
"If you are a college student from Puerto Rico, would like to develop your company with a social vision, develop your leadership and business skills and create projects with a social, economic, environmental and innovation impact in several communities, you could already be part of Enactus. Our program coordinators are visiting campuses and schools, receiving requests by email or through social networks," said Rody Rivera-Rojas, director of Enactus in Puerto Rico.
The Enactus experience gives participating students the opportunity to identify areas of opportunity with which they can work design, implementation, and measurement of sustainable solutions with the ability to be replicable and scalable.
In addition, every year, the teams participate in several competitive events in which they present their projects and companies to recognized expert entrepreneurs.
Some of the benefits for students participating in Enactus are:
Participation in training programs that encourages them to create their own network of business connections.
Exposure and accessibility to the working world, with access to senior executives of world-class companies.
Professional development workshops on leadership, entrepreneurship, communication, and other areas of interest.
Active and practical training through the methodology for creating social enterprises, unique to Enactus.
Exchange of knowledge, technologies, and best practices as part of a network of more than 33 Enactus countries around the world.
Mentoring in stages with local business leaders from the private sector and the government.
In November 2022, team from the University of Puerto Rico, Mayagüez Campus won two awards with its RECO project, Repurposed Coffee during the celebration of the Enactus 2022 World Cup in San Juan.