FEMA: 86% of Puerto Rico projects include hazard mitigation measures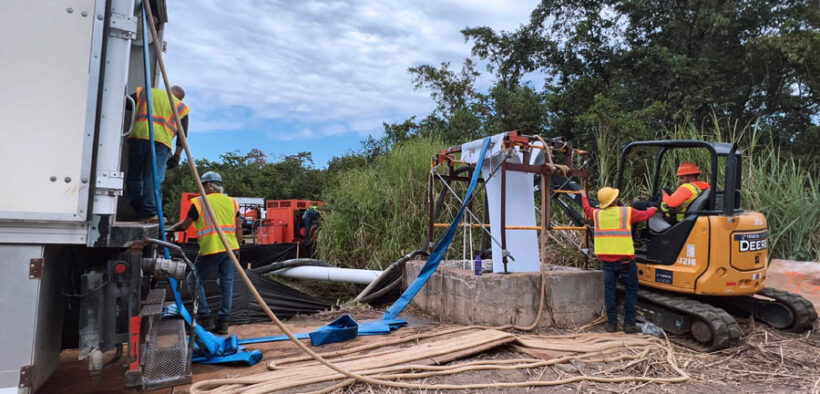 Around 86% of the projects that the Federal Emergency Management Agency (FEMA) has obligated to address damage from Hurricane Maria include resources to reinforce infrastructure, among other hazard mitigation measures designed to prepare these facilities for future weather events.
To date, the agency has allocated more than $31 billion for nearly 10,800 projects that are contributing to Puerto Rico's recovery after the historic storm.
"At this stage of the recovery, Puerto Rico is already showing the results of the billions FEMA has allocated for recovery six years after Maria," said José Baquero, FEMA's federal disaster recovery coordinator. "The agency's staff continues with the same sense of commitment as on day one, and we will keep ensuring that projects already in progress comply with current building codes so that new infrastructure can withstand future weather events."
The YMCA's Jaime Luis González Inclán Sports Center in San Juan is one of the projects that recently celebrated the start of the reconstruction of its facilities. The project received $1.2 million from FEMA, and the work will include mitigation measures to prevent water infiltration into the center.
In the area of water infrastructure, one of the projects already under construction is a trunk sewer line serving the communities of Vistamar, Los Ángeles and Loíza Pueblo in Carolina and Loíza. According to the Puerto Rico Aqueduct & Sewer Authority (PRASA), the trunk sewer's reconstruction is at 47 percent, and the agency expects to finish the work by March.
This trunk sewer, which will feature an updated system capable of withstanding future atmospheric events, is being reconstructed using a non-invasive method that avoids excavation in adjacent communities and is expected to provide service for at least 50 years. Nearly $8.2 million from FEMA is contributing to the upgraded system, which is expected to benefit about 15,000 customers.
Meanwhile, downtown Corozal's movie theater has already been renovated and is now named after Manuel Nieves Quintero, a cuatro player from the town. Originally established as the Aurora Theater in 1921, the structure housed different stores and then served as a movie theater again in 2017. Following Hurricane María, the facilities received more than $55,000 in FEMA funds for reconstruction and equipment replacement. Cine Teatro now offers a lineup of contemporary movies and serves as an event venue.
Corozal Cultural Center Chair Martín Rosado González said that the Nieves Quintero Movie Theater "is one of the most beautiful in Puerto Rico." He also pointed out that the renovated facilities reflect the "town's life" and "are enjoyed by the youth of Corozal."
Manuel Laboy, executive director of the Puerto Rico Central Office for Recovery, Reconstruction and Resiliency (COR3), said: "Over the past years, we have overcome multiple challenges together with FEMA and the subrecipients, eliminating redundant processes and implementing initiatives that have allowed the reconstruction of Puerto Rico to advance.
"The evidence is clear: There are currently over 2,834 projects in the process of construction with obligations totaling $1.92 billion. Meanwhile, another 2,069 permanent works with FEMA allocations of approximately $476.4 million were completed. To promote the development of these permanent projects, COR3 has disbursed, since the middle of last year and at the request of municipalities, government agencies and nonprofit organizations, over $1.2 billion through the Working Capital Advance pilot program. I reaffirm COR3's commitment to continue working as a team in search of alternatives that allow us to continue advancing the reconstruction."