FEMA awards multimillion-dollar grants to repair Puerto Rico nursing homes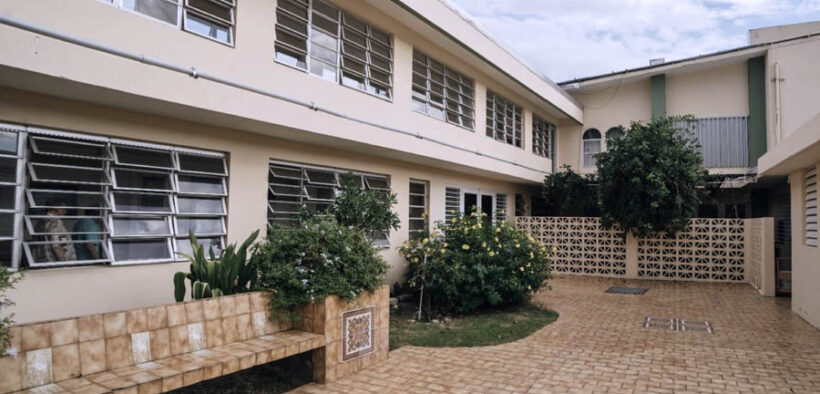 Following two disasters within a two-year span — Hurricane María in 2017 and the earthquakes in 2020 — the sisters and support staff at the Hermanitas de los Ancianos Desamparados nursing homes cared for their 110 residents and even offered shelter to nearby families.
"The home is located in a fairly elevated area, and entire families came to seek refuge here," said Sister Gladys Rosario, director of Hogar Santa Marta, in Ponce. "The sisters took in these people and provided them with food and some small mattresses so they could rest, as they spent days and nights in the parking lot and surrounding areas."
To date, the Federal Emergency Management Agency (FEMA) has awarded more than $1.2 billion for about 1,100 permanent construction projects in private, nonprofit facilities across Puerto Rico, including long-term care and nursing homes.
To help this organization provide a better place for the hundreds of residents in its care, FEMA granted close to $6.6 million to repair damage to three of its four nursing homes: Hogar Santa Teresa Jornet in Cupey, Hogar Santa Marta in Ponce and Hogar Nuestra Señora de la Providencia in Puerta de Tierra.
Each home provides physical, emotional and spiritual care to the elderly.
"Particularly to those who are most helpless, due to illness, solitude or economic situation," Rosario said. "Those who have some income contribute and those who do not, contribute nothing and receive the same services."
José Baquero, the federal disaster recovery coordinator, emphasized the importance of providing funds to organizations that serve the vulnerable segments of the population.
"These obligations will improve the quality of life of the residents and will provide a stronger and safer workplace for the sisters and staff members," Baquero said.
FEMA's funding, which is around $4.8 million, has enabled Hogar Santa Marta to conduct several infrastructural and electrical repairs, incorporating hazard mitigation enhancements to safeguard the building from intense winds and water damage.
Hogar Nuestra Señora de la Providencia, established in 1913 and situated in Puerta de Tierra, was allocated more than $637,200, with nearly $56,000 dedicated to hazard mitigation work.
Hogar Santa Marta received approval for nearly $4.8 million in Public Assistance funds for infrastructure and electrical repairs. In addition, they cover hazard mitigation repairs to protect the building against high winds and water damage. Much of this work has already been completed.
"Our population will definitely enjoy the repairs that have been made and those that are in progress. This will definitely allow us to enjoy a safe structure – free from water leaks – with recreational spaces … new shutters and appliances, as well as power generators and solar panels, which will help keep medical equipment running in case of a power outage," Rosario added.
Meanwhile, the agency awarded about $1.2 million for repairs and hazard mitigation to Hogar Santa Teresa Jornet on Las Cumbres Avenue in Cupey. Many of the construction projects have been completed, including repairs to its concrete cisterns, roads and infrastructure work that involved excavations to ensure the integrity of the structure.
"Our activity center's rooftop, surrounding fence, doors and windows, air conditioning units and others have been upgraded, with FEMA's help, the nursing home is improving," said Mother Superior Yolanda Cueto, director of the nursing home.
Manuel Laboy, the executive director of the Central Office of Recovery, Reconstruction and Resiliency (COR3), stated, "At COR3, alongside FEMA, we assist the administrators of the homes for the elderly to provide the assistance they require in the reconstruction process. For this reason, we have advanced approximately $1.2 million through the Working Capital Advance pilot program to promote permanent jobs in multiple senior housing projects. In fact, in this housing concept we are also developing projects through the Hazard Mitigation Grant Program, which provide energy resiliency, and among others."