30 finalists vying for SME P.R.'s Marketing Excellence Awards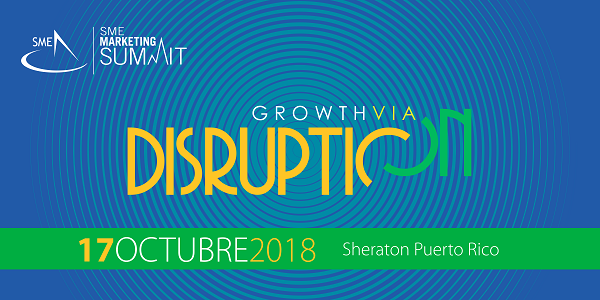 The Puerto Rico Sales and Marketing Executives Association announced the finalists, 30 in total, of this year's Marketing Excellence Awards in 2018.
"This year will celebrate 30 years of the award and we are excited to report that we received a record 63 nominations, representing 32 leading brands marketing our island," said Ramón Rodríguez, director of the SME's Nominating Committee.
"More importantly, this award seeks to honor the brands displaying modern strategies and tactics changed the course of their business," said Rodríguez, who is also member of the SME's board.
"In several nominated entries we saw how, in the past year, industries that projected deceleration and decline in market share, transformed themselves and significantly grew their results amid many business challenges. That's what marketing is about — to provoke change and acceleration, so we're proud of all participants," Rodríguez said.
The evaluation process is rigorous and divided into two phases, he said. First, the committee evaluated the campaigns that met the requirements for nomination and through electronic voting selected the finalists.
On Oct. 12, the finalists will present their campaigns to the jury, composed of directors of high-profile marketing companies, to determine the winners.
The finalists by category, — excluding Marketing PR and Events Marketing, which did not move on to the second round — are:
Multichannel Marketing
Alcanza tu Medalla: Medalla Light | DDB Latina PR
Food Truck Love: AT&T | Lopito, Ileana & Howie
La Red de Todos: Claro PR | Badillo Saatchi & Saatchi
Medalla Restart: Medalla Light | DDB Latina PR
Mi Navidad no se Apaga: M&M | BBDO PR
Panadería del Rey: Burger King | De la Cruz & Associates
Cause-Marketing & Outreach Community
Ace Viste a PR de Esperanza: Ace | StratWise Communications
Aid Media: Asociación de Outdoor Media | DDB Latina PR
Dame una Patita: Pedigree | BBDO PR
Corporate Communications
Hope Delivery: Suiza Dairy | Grey Puerto Rico
Medalla Restart: Medalla Light | DB Latina PR
Red BK: Burger King | De la Cruz & Associates
Consumer Promotion
Bella on a Budget: Walmart | DDB Latina PR
La cartera Mágica de Mamá: Plaza del Caribe | Sajo García & Alcázar
Sonido del Sabor: Coca-Cola | DDB Latina PR
Trade Marketing
En Casa de Todos: Clorox Bleach, Mistolin & Lestoil | The Clorox Co.
Digital Marketing
Caja Sorpresa: Walmart | DDB Latina PR
Instrumentos de Resiliencia: Medalla Light | DDB Latina PR
Ñapapitas: McDonald's | TBWA San Juan
Restart a la Calle: Medalla Light | DDB Latina PR
Guerrilla, And Ambush Experiential Marketing
Beer Pops: Medalla Light | DDB Latina PR
Dropper Frog: Clorox | DDB Latina PR
SanSe' 2018: Silver Key Light | Viviré
Real-Time Marketing
Banderas: Medalla Light | DDB Latina PR
Hope Delivery: Suiza Dairy | Grey Puerto Rico
La Reina: Burger King | De la Cruz & Associates
Medalla Comes Home: Medalla Light | DDB Latina PR
Radio Marketing
Late Night: McDonald's | TBWA San Juan
Mi Navidad no se Apaga: M&M | BBDO PR
Tus Películas te Esperan en Casa: Liberty | Sajo, García & Alcázar
The winners will be announced at the SME Marketing Summit: Growth via Disruption Oct. 17 at the Sheraton Puerto Rico Hotel & Casino as part of "Puerto Rico Marketing Week."