First BanCorp amends agreement with investors, could raise up to $562.3M in new capital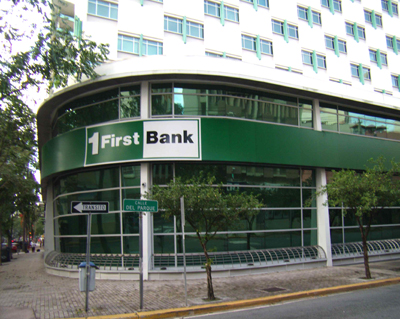 FirstBank Puerto Rico's parent company, First BanCorp, announced Monday it has amended the agreements struck with private equity firms Thomas H. Lee Partners, L.P., Oaktree Capital Management, L.P., and other investors to increase the amount of the proposed capital raise from $515 million to $525 million.
The higher capital raise, together with a planned common stock offering, will provide First BanCorp up to $562.3 million in new common capital.
The transactions are part of First BanCorp's strategy to raise capital to improve the delicate financial situation it has been navigating for the better part of the last two years. In May, it agreed to selling off about 24.9 percent of its common stock to Thomas H. Lee and the same proportion of its shares to Oaktree Capital Management.
Both transactions require First Bancorp to convert into common stock its Series G preferred stock currently owned by the U.S. Department of Treasury and raising a total of at least $500 million but no more than $550 million of new capital.
The amended agreements announced Monday also will enable First BanCorp to increase the size of the proposed rights offering from $35 million to $37.3 million, which will allow each stockholder of record on the record date — which has not yet been established — to purchase one share of common stock for every two shares of the common stock held on the record date at $3.50 per share.
The proposed rights offering will allow the financial institution's stockholders to purchase up to an aggregate of 10,657,142 shares of common stock.