FirstBank closes 1st 'refi' loan under SBA pilot program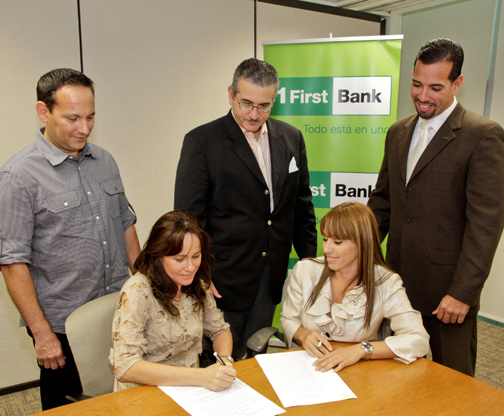 In line with the renewed service platform launched earlier this month to meet the needs of small and medium businesses, FirstBank and the U.S. Small Business Administration announced Monday the first closing under the agency's pilot 504 loan refinancing program to Coamo Golf Bakery for $173,098.
The SBA's temporary 504 Loan Refinancing for eligible small business assets, available until Sept. 27, 2012 under the U.S. Jobs Act. The loan is an option for: customers who have a loan with an outstanding balance, or balloon payment, due before Dec. 31, 2012; a loan originally taken out to purchase, expand or build a commercial property; customers who have an excellent payment history.
The program offers a combination of financing through which the SBA participates with a fixed interest rate of about 3.75 percent, subject to credit approval, up to 20 years.
"At FirstBank we're interested in providing both our current and potential customers the best financing options suited to their needs," said Joey Cancel, second vice president of the bank's Government Guaranteed Loans division. "Closing the transaction with spouses Abel and Ileana González, owners of Coamo Golf Bakery is an excellent example of how we help small businesses."
In 2006, FirstBank granted the couple a loan to open the bakery, which qualified for refinancing that improves their interest rate, freeing up cash for their business, he explained.