FirstBank donates $20K to 'Madres Tutoras' program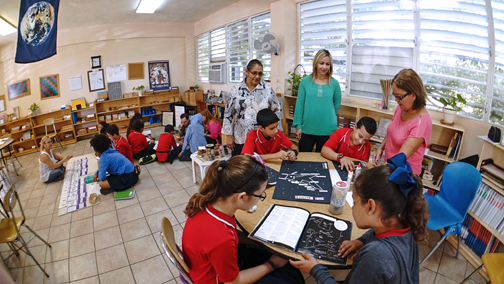 FirstBank announced Thursday it has donated $20,000 to bolster the "Madres Tutoras" program at La Nueva Escuela Juan Ponce de León, located in the heart of the Juan Domingo community in Guaynabo.
The grant, awarded through FirstBank's Community Reinvestment Program, is intended to strengthen the mentoring program, which is composed of 30 school mothers that provide tutorial services in special education, computer usage, prevention workshops, and recreation and cultural activities, to their children.
"By awarding this donation to the 'Madres Tutoras' program, we are also contributing to the economic development of Juan Domingo's community, by creating jobs for participating mothers," said Catherine Ríos, community reinvestment officer at FirstBank.
Through its 'Madres Tutoras' program, the community based nonprofit organization, Juan Domingo en Acción Inc. seeks to improve their children and teenagers' academic achievement and quality of life, decreasing school desertion rates, encouraging people to become productive citizens and assisting in the elimination of material and spiritual shortcomings.
Currently, Juan Domingo en Acción Inc. provides services to 400 participants between the ages of 3 months to 45 years old. They also manage other initiatives, such as: Escuela Abierta, Zumba y Ponte en Forma, Programa de Deportes y Programa de Música.