Flurry of cancellations as P.R. braces for Tropical Storm Irene
As Tropical Storm Irene cut across Puerto Rico Sunday, the private sector shut down most operations late in the day and called off numerous activities for Monday. Following is a sector-by-sector roundup of cancellations.
Tourism
Airlines were the first to announce flight cancelations Sunday, specifically those scheduled to take off from Luis Muñoz Marín International Airport to the eastern Caribbean.
American Airlines canceled all flights Sunday, while American Eagle canceled flights to Tortola and St. Thomas. JetBlue scrapped flights from 9 p.m. Sunday until noon Monday. AirTran canceled its Sunday flights to Orlando and Tampa and its Orlando and Baltimore flights on Monday.
Continental cancelled two flights Sunday and its outbound flight to Newark tomorrow morning. Sister carrier Copa Airlines grounded its flights to Panama on Sunday and Monday morning, urging passengers to call ahead prior to going to LMM tomorrow. Delta and Spirit have not announced any cancellations so far.
At 6 p.m., the Coast Guard shut down maritime traffic at ports in Puerto Rico and the U.S. Virgin Islands. Two cruise ships, the Carnival Victory and the Serenade of the Seas, anchored in San Juan departed at 6:30 p.m. Sunday, to avoid the brunt of the storm.
Tourism Company Executive Director Mario González said hotels activated their emergency plans Saturday, working in unison with the agency to address the wellbeing of tourist and property. Meanwhile, about 150 tourists in Vieques and Culebra were transported off the island municipalities early Sunday, he said.
Furthermore, he noted that the island's 23 casinos were ordered closed at 6 p.m. Sunday "until further notice."
Banks
The banking sector adopted a "wait-and-see" attitude Sunday, with just two financial institutions — Santander Puerto Rico and Scotiabank — suspending operations Monday.
"Once Tropical Storm Irene passes through, we will be notifying about the reopening of our central operations and our branches," said Scotiabank Spokeswoman Miriam Colón-Semidey.
Banco Popular sent its Telebanco employees home at 5 p.m. Sunday, with plans to renew service at 8 a.m. Monday. The financial institution plans to operate as usual Monday, "unless weather conditions prevent it," the bank said in a statement issued late Sunday. ATM machines are also expected to be fully operational during the storm, barring power outages.
Meanwhile, BBVA also plans to open its branches and central offices Monday, unless there is a specific situation that prevents that from happening, Spokeswoman Idalis Montalvo said Sunday.
FirstBank posted a brief message on its Facebook page Sunday, urging employees to call their supervisors before heading to work Monday.
Insurance
Insurer MMM Holdings Inc.'s operations will remain closed Monday. Employees are being asked to contact their supervisors and listen to radio bulletins for further information.
Meanwhile, Option Health Care's operations will remain closed Monday, as will National Life and Carlos M. Bénitez. The trio of companies advised employees to call their respective human resources offices for more information.
Telecommunications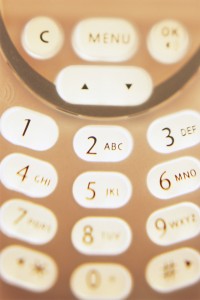 During a news conference late in the afternoon, Telecommunications Regulatory Board President Sandra Torres urged Puerto Rico residents to limit their mobile phone use to a minimum during the brunt of the storm, to avoid over-burdening the network.
She also said that in case of a system collapse, the agency is prepared to distribute an unspecified number of satellite-based handsets to enable communications throughout the island.
In a statement issued late Sunday, AT&T, the island's largest mobile carrier, released a list of tips for its customers for before, during and after the storm. The company urged consumers to keep their wireless handset batteries charged at all times, keeping their wireless phones dry, and programming all emergency contact numbers and email addresses into their handsets.
The company also recommended that customers forward their home numbers to their wireless device, in case they are required to evacuate.
"Try text messaging. During an emergency situation, text messages may go through quicker than voice calls because they require fewer network resources," the company said.
"Try text messaging. During an emergency situation, text messages may go through more quickly than voice calls because they require fewer network resources," the company said.
Meanwhile, T-Mobile, which will suspend administrative operations Monday, also urged clients to use their wireless equipment appropriately, to prevent clogging up lines so they can be used in case of emergency. Similarly, the island's third-largest wireless operator stressed the importance of keeping devices fully charged, and keeping a car charger handy, if needed.
Operating hours for its sales and customer service offices will depend on Tropical Storm Irene's local effects. T-Mobile employees should call their supervisors for information on when they should report to work.