Ford's 'Operation Goodwill' drives more than $100K in charitable giving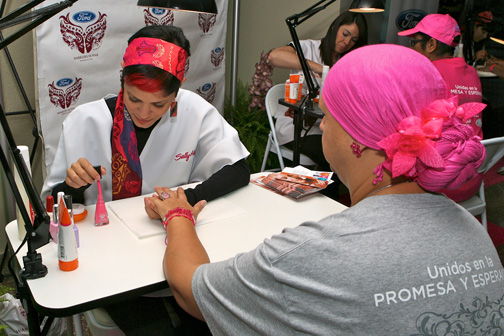 Ford Motor Co.'s "Operation Goodwill" this year donated more than $100,000 to help local organizations and community drive their health, environmental protection and education initiatives, including Nuestra Escuela, Sapientis, Hispanic College Fund, San Juan Community Library, Centro para Puerto Rico, Susan G. Komen/Race for the Cure, American Cancer Society and "Ready, Safe, Drive."
"Ford has a significant legacy as a responsible corporate citizen in Puerto Rico. We are committed protect the environment, contribute to our children education and a better quality of life for all," said Waldo Galan, Ford International Business Development Regional Manager for Puerto Rico, the Caribbean and Central America.
With the money received from Ford, Nuestra Escuela, a place where teenagers, mostly dropouts, turn for their education has incorporated technology to benefit its 150 students.
Meanwhile, Ford sponsored the "Survivor's Tent" set up during this year's Susan G. Komen/Race for the Cure event, where 500 survivors enjoyed free manicures by Sally Hansen. In addition, the Ford Dealers Association donated a Ford Fiesta 2012 to the organization, which will be raffled as part of fundraising efforts.
In 2012, Operations Goodwill will continue developing its "Driving Skills for Life" program, which seeks to reduce driving-related deaths among teenagers — especially those between 16 and 19 who have recently obtained their driver's license — through advanced driving lessons that focus on key weak areas among drivers with none or little experience.