GDB may file claim in LIBOR rate manipulation case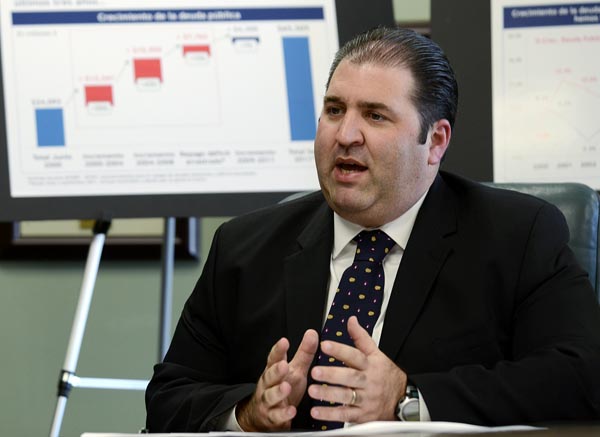 The Puerto Rico Government Development Bank is mulling over the possibility of filing legal claims related to the London Interbank Offered Rate manipulation case, agency President Juan Carlos Batlle told Reuters Monday.
At present, the government has some has some $68 billion in outstanding municipal bonds and $450 million in outstanding variable-rate municipal bonds affected by LIBOR, he said.
"We are asking counsel to make an evaluation, and we won't know how much exactly for another week or two," Batlle told Reuters. "For us, there is no downside. There is some potential upside in claims."
Puerto Rico joins a handful of states — Florida, Massachusetts and New York — that are also contemplating filing claims related to the banking mess that was blown open last month when Barclays, a British multinational banking and financial services, agreed to pay $453 million to U.S. and British authorities to settle charges it manipulated LIBOR rates.
By definition, LIBOR is the average interest rate estimated by leading banks in London that they would be charged if borrowing from other banks. LIBOR rates are calculated for ten different currencies, and at least $350 trillion in derivatives and other financial products are tied to the rate.
In recent years, the commonwealth has had about $2 billion or more in debt that could have had some Libor exposure, Batlle told Reuters. However, he also said the GDB has been phasing out its variable-rate debt due to the uncertainty associated with that type of financial tool.