Office Depot Foundation to donate 2,500 'sackpacks' to island students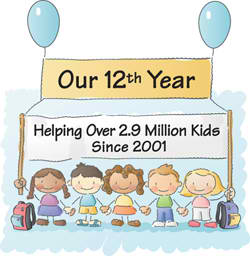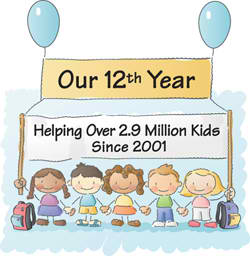 The Office Depot Foundation will help children throughout Puerto Rico to get ready for the new school year by donating 2,500 colorful new "sackpacks" to 12 nonprofit organizations and schools during an event slated to take place Thursday, the retailer announced.
The Foundation, which is Office Depot's independent charitable giving arm, will present the "sackpacks," which contain essential school supplies, during a special "Back-to-School Celebration" beginning at 10 a.m. at the San Patricio Office Depot store.
"In keeping with our mission — Listen Learn Care — we created these fun and exciting 'sackpacks' in response to what kids have told us they like," said Foundation President Mary Wong. "Every year, we have seen our donations bring hope to children whose families might not be able to afford to buy school supplies."
"Parents and teachers alike tell us that we truly are helping children to build self-confidence, boost self-esteem and achieve greater success in the classroom — all as a result of being properly prepared for school," she said.
Through the National Backpack Program, which is now in its 12th year, the Office Depot Foundation will help children prepare for school by donating 400,000 'sackpacks' across the United States and internationally — the most ever in a single year, the company said.
The sturdy, specially designed 'sackpacks' come in seven different color combinations with kid-friendly graphics. By the end of 2012, Office Depot and the Office Depot Foundation will have helped more than 2.9 million children since the inception of the program in 2001.
The nonprofits, schools and agencies scheduled to receive "sackpacks" include: Casa Dianita Muñoz; Casa La Providencia; Castillo de Angeles Inc.; Centro Comunitario Rvda. Inés J. Figueroa; Centro Cultural y de Servicios de Cantera; Pedro Moczo Baniet School; Salvador Rodríguez School; Fundación Acción Social Refugio Eterno; Fundación Cabecitas Rapadas; Fundación DAR Inc.; Fundación de Niños San Jorge; and Fundación Pro Hospital del Niño de Puerto Rico.
Puerto Rico Chamber of Commerce President Pedro Figueroa will also be on hand during the event, Office Depot said.
To give 'sackpacks' to children this year, the Foundation is hosting more than 25 "Back-to-School Celebrations" in Puerto Rico and other U.S. cities. Thousands of 'sackpacks' also are being distributed through Office Depot stores in hundreds of local communities and in collaboration with Office Depot's Business Solutions Division in select cities, the retailer said.