Op Ed: Stretching your dollars to the max, a working mom's point of view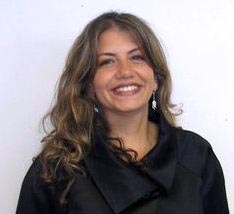 My kids — like most kids — seem to think that money grows on trees! Every week there's something new each one of them covets, be it a dress, a toy or a movie they want to see.
While I love to indulge them every once in a while, balancing the budget turns out to be a complicated game of stretching my hard-earned dollars to the max. While cutting expenses and saving on big-ticket items is usually the way to go, it's the little details that ensure our budget has room to spare.
Here are some overlooked ways of stretching our money:
Rewards Programs: From fast-food restaurants like Subway, chain stores like K-mart, Sears and CVS, to shoe stores like Clark's, many retailers have rewards or bonus points programs that capitalize on your continued support and loyalty. In turn, you get to enjoy redeemable rewards that save you money.
Coupons and special offers: Many of these reward programs also offer participants additional coupons, promotions and bonuses. After a recent back-to-school purchase in Kmart, I was given a $5 cash card for my next purchase either at Sears or Kmart. Walgreens has "Register Rewards" and CVS has "CVS bucks." Both programs provide additional bonuses for future purchases.
It's in the e-mail: Every day, I receive about a dozen emails from my favorite stores and retailers with special offers, coupons and discounts. All you need to do is sign up. You can preview special sales before they go mainstream or score a bigger discount.
Member discounts: Sometimes companies partner up with retailers to offer additional discounts. For example, Costco has additional discounts for their members on cars and other merchandise (check their website).
Unbeknownst to me when I opened a new account, my bank, Doral Bank, had partnered up with Entertainment to offer account holders special discounts. They have a list of participating stores and services on their website.
Another financial institution I joined, Pentagon Federal Credit Union, offers discounts on insurance, mobile phone carriers and many other services, to their members. Banco Popular partnered with Plaza Las Américas to offer special discounts at a variety of mall stores every Tuesday.
Are you a senior citizen? Both my parents are senior citizens, thus I'm on the lookout for discounts they might enjoy. Movies, restaurants, concert tickets…the list is long. Puerto Rico Premium Outlets in Barceloneta, for example, offers a special 10 percent discount to citizens over 50 every Tuesday at selected stores.
Do you have a unique way to stretch your money? Please feel free to share your ideas with News is my Business for future articles. Brenda Reyes has her own blog (http://guaynabocitymom.wordpress.com/) and is a guest blogger at quehagoconlosnenes.com and yosoymami.com.