Gov't awards P3 to Metropistas to run 4 toll roads in Puerto Rico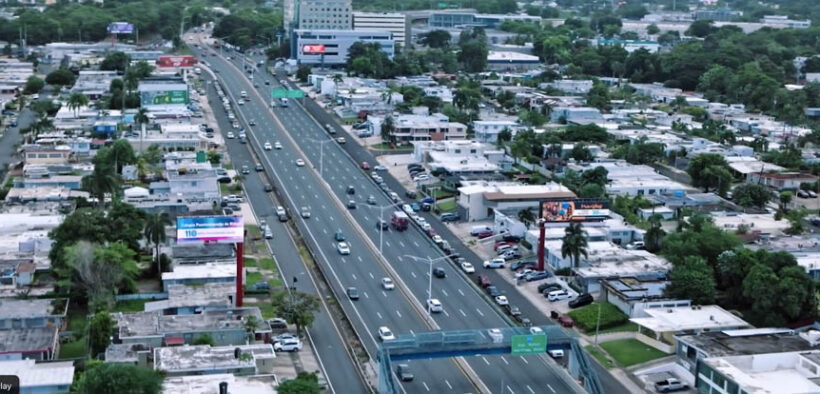 The government of Puerto Rico announced that it has selected Abertis (Metropistas) through a public-private partnership (P3) to improve, finance, operate and maintain toll roads PR-20, PR-52, PR-53 and PR-66.
The 40-year agreement calls for an upfront payment of $2.85 billion that will allow the Puerto Rico Highways & Transportation Authority (HTA) to meet its debt payment, alongside a private capital investment of more than $2.37 billion "to modernize and improve the infrastructure, quality and safety of toll roads on the island."
Puerto Rico TollRoads LLC, a subsidiary of Abertis Infraestructuras S.A., will sign the P3 agreement and operate on the island under Metropistas. Abertis is a multinational road transportation infrastructure management company that manages Puerto Rico PR-22 and PR-5 toll roads and the Teodoro Moscoso toll bridge.
At a news conference, Gov. Pedro Pierluisi, along with Fermín Fontanés, the executive director of the Puerto Rico Public-Private Partnerships Authority (P3A); and HTA Executive Director Edwin González, said the concession will create more than 1,000 direct and indirect jobs.
The selection of Abertis is the result of a "rigorous procurement process" that began in 2022 with the goal of providing Puerto Rico with a reliable highway system capable of supporting the economic growth and development of the island. Officials said the P3 mechanism will enhance HTA's fiscal certainty, complying with the public corporation's certified fiscal plan.
"After a rigorous and competitive study, bidding and analysis process, the government of Puerto Rico has selected the company Abertis to carry out the financing, repair, design, construction, maintenance and operation of Highway PR-52, Autopista Luis A. Ferré; PR-5, José Celso Barbosa Highway; PR-66, Roberto Sánchez Vilella Highway; and PR-20, Rafael Martínez Nadal Expressway, under a P3 with the Puerto Rico Highways & Transportation Authority under Act 29-2009," Pierluisi said.
For his part, González said, "Together with the P3A, we undertook the task of looking for solutions to improve safety standards, service levels and the quality of infrastructure for the toll roads; and to address the HTA's existing debt. After an exhaustive study, we concluded that the best solution was to establish a public-private partnership with an operator that has proven experience and the financial capacity necessary to reach our objectives."
As part of the process, the P3A conducted a Desirability and Convenience Study that analyzed options to address the toll roads' condition, as well as improving the HTA's budgetary and fiscal situation; modernizing infrastructure; improving mobility, accessibility and safety; improving operational performance; increasing revenue opportunities through reduced leakage; and optimizing toll collection and better aligning rates to costs, the government said in a media release.
The study found that a P3 that covers all four toll roads was the most suitable mechanism, as it provides the capital investment needed to bring these roads to world-class standards accessible in the quickest and most efficient way, the administration added.
"The selection of Abertis is the culmination of an extensive, competitive and transparent 19-month process that involved a rigorous study of several options to achieve the project's objectives within the fiscal limitations of the HTA," Fontanés said.
"Today we formalize a path to execute the improvements that our infrastructure needs, in the hands of a private company that not only has extensive global expertise in highway operations, but also has extensive experience providing an excellent product and service here in Puerto Rico," the P#A director added.
HTA to address its challenges
For years, the HTA has faced administrative, operational and fiscal challenges such as debt and funding restrictions and shrinking budgets that have hindered effective planning and maintenance for toll roads. 
This concession, as well as the existing one for PR-22 and PR-5, will be supervised by the HTA's Concession and Service Management Office, which "arises under the new organizational structure" of the department.
Abertis operates about 21,000 "lane/miles" of highways through 34 concessions in 15 countries, including in Brazil, Chile, France, Mexico, India, Italy and Spain.
Abertis has collaborated with Puerto Rico's government for more than 20 years on the island's road infrastructure, resulting in a private capital investment of $425 million in improvement projects that, together with other contributions to the government total about $1.4 billion.
"Over the last 20 years, we have had a recognized history of commitment to Puerto Rico; we have worked as a stable partner with the administration, and this will remain the case in this new stage with the management of the rest of the island's highways," said José Aljaro, managing director of Abertis.
"In Puerto Rico, we will continue to maximize efforts to provide service based on excellence through efficient and quality management that benefits all Puerto Ricans. Under the framework of transparency provided by the law, today we can say that we are prepared to, with the same desire and commitment, launch this new and exciting project in Puerto Rico."
Metropistas CEO Julián Fernández-Rodes said, "Metropistas' success in the management of the PR-22 and PR-5 highways, as well as the Teodoro Moscoso Bridge, includes a 75% reduction in the incidence of fatal accidents on the island's highways. This is thanks to our entire Puerto Rican workforce, which includes excellent resources who previously worked at the Highways & Transportation Authority and who joined Metropistas, as well as countless contractors, suppliers, consultants, engineers and other local professionals."
"Together, we have faced great challenges such as hurricanes, earthquakes and pandemics, and we have managed to overcome them, exceeding all the compliance indicators contained in our concession contract. I'm sure that now we will do the same on all the toll roads on the island," he said.