Grupo Guayacán, DDEC partner to offer capacity-building for entrepreneurs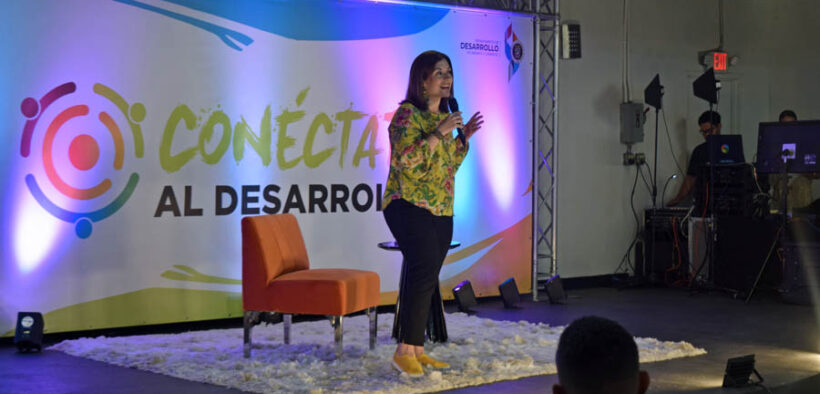 Individuals who have business ideas or are starting to develop their businesses — mainly outside of the San Juan metropolitan area — can now advance their projects through the new Level Up entrepreneurial education program, a joint initiative by Grupo Guayacán and the Department of Economic Development and Commerce (DDEC, in Spanish).
The call for applications is open until May 31st, to recruit 50 teams with a business idea or an emerging company from across Puerto Rico. Scheduled to be launched in June, the program will provide participants with support in three fundamental areas: validation of their business idea, tools to develop products or services, and insights into strategies for establishing a business.
"Since 2005, Grupo Guayacán has joined forces with the Department of Economic Development and Commerce to promote Puerto Rico's economic development through entrepreneurial education," said Laura Cantero, executive director of Grupo Guayacán.
"Level Up is the first joint program between our organizations, marking an important milestone in our collaboration and filling a gap in the services available for emerging companies," she said.
"This innovative program will be offered in Spanish with a hybrid format that includes both online and in-person sessions to encourage participation from anywhere on the island," Cantero added.
The collaboration will promote the development of 50 business ideas or emerging businesses throughout Puerto Rico.
"Entrepreneurship is one of the pillars of economic development, reflected in our strategic framework #PRopósito. We want to ensure that Puerto Ricans from all parts of the island see entrepreneurship as a real possibility to move forward," said DDEC Secretary Manuel Cidre.
"Level Up is designed to give entrepreneurs the opportunity to move to the next level. It is a practical and intensive program that will include personalized training sessions for people who have a business idea and need guidance to determine how to start or for those who are taking the first steps with their companies and need support to continue advancing," he said.
Those interested in applying may access the application to Level Up by clicking on this link.