Gustos Coffee Co. to host 2nd Nat'l Aeropress Championship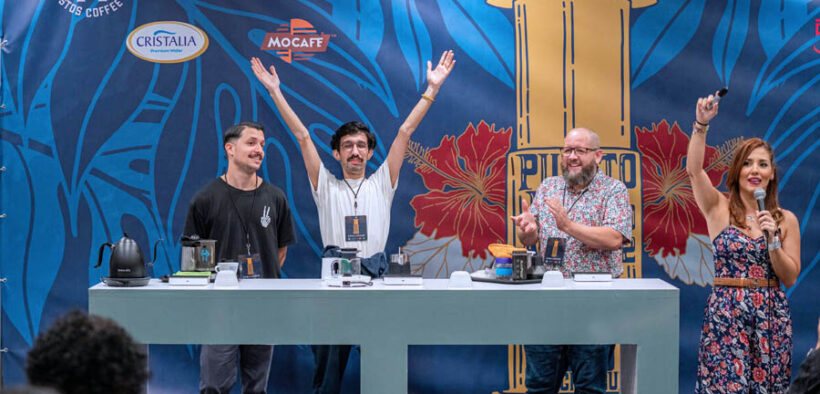 Gustos Coffee Co. and the Coffee Academy have announced the second edition of the National AeroPress Championship in Puerto Rico, set for Oct. 14 in Downtown Cupey starting at 2 p.m. The event, which is aimed at celebrating coffee and the skills of baristas, is open to baristas, coffee enthusiasts and fans of the beverage.
The winner of the competition will have the opportunity to travel to Melbourne, Australia in December to represent Puerto Rico at the AeroPress World Championship.
A total of 21 participants, ranging from baristas and coffee industry professionals to business owners, hobbyists and home baristas, will demonstrate their skills and creativity in brewing coffee with the AeroPress — a small device, introduced in 2005, that consists of two tubes and allows users to quickly brew full-bodied coffee by manually pushing water through a filter.
In the competition, sets of three competitors will simultaneously present their AeroPress-brewed coffee, using coffee provided by Gustos Coffee Co. and water sponsored by Cristalia.
This year's event will also feature a free public seminar titled "Brewing in AeroPress," conducted by Carolina Ibarra, the 2018 AeroPress World Champion.
"This workshop is aimed at anyone interested in learning more about the preparation of brewed coffee, with no prior knowledge necessary. We are inviting consumers, fans, baristas and industry professionals alike," said Omar Torres, co-founder of Gustos Coffee Co.
"We're very excited to be able to host the national AeroPress competition in Puerto Rico again and bring a representative from the Island to this important industry event," Torres said.
Each brew will be evaluated through a blind tasting by a panel of judges in a multi-round knockout tournament format. The judges will select the best presentations, which will then advance to the final round.
Besides the winner representing Puerto Rico at the World AeroPress Championship in Australia, cash prizes will be awarded to competitors in the top three positions.