Hospitality, retail, banking sectors appoint executives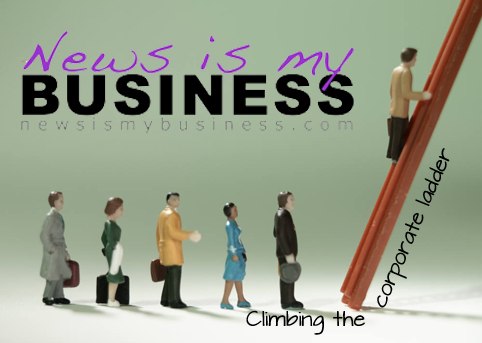 The private sector has been actively appointing new executives to high-ranking positions in a broad spectrum of industries. Following are several announced in recent months.
New executive appointments at Hyatt
As part of an effort to strengthen the Hyatt brand's future in Puerto Rico, the hospitality leader made a series of executive appointments to boost its already solid market performance.
Francisco Mariani takes on the role of area general manager for Hyatt's portfolio of Puerto Rico properties, while Laura Soto-Reyes was promoted to area director of sales for Hyatt house San Juan and Hyatt Place Manatí and Bayamón.
"Puerto Rico is fertile ground for the Hyatt family of brands. In a relatively short period of time Hyatt Place and Hyatt house have ushered in a new brand of tourism that had not been previously addressed — medical and industry-specific guests, as well as extended-stay travelers, respectively. It is our goal to continue identifying and addressing the needs of new markets," said Mariani.
Soto-Reyes, meanwhile, explained that in her new role she will "seek to increase all phases of business development through proactive sales and marketing initiatives. My team and I will also set even higher standards of customer service delivery, sound financial controls, associate retention and effective training development programs."
Chief among Soto's responsibilities are managing team members within inside and outside sales, reservations, revenue management, operations supervisors, administrative, and housekeeping.
Mariani began his career with Hyatt in 1999 at the Hyatt Regency Cerromar where he held several positions. In 2005 he was moved to the position of executive housekeeper at the Hyatt Dorado Beach position that he held until he was transferred to Hyatt Regency Grand Cypress. In 2008 he was promoted to Hyatt Regency DFW where he held the position of assistant rooms director. In 2010 he started as director of rooms at The Hyatt Regency Louisville, position he held until 2013 when he was promoted to general manager of the Hyatt Place Bayamon.
Soto-Reyes is a hospitality industry veteran who, previous to her current role, was director of sales for Hyatt Place Bayamón, then cluster director of sales for Hyatt house San Juan and Hyatt Place Bayamón. Her career began in 1987 at Marriott International where she was sales manager. She quickly rose up the ranks, becoming director of sales and then general manager. From there she went on to regional & sales operations director for Marriott ExecuStay, responsible for the Texas and Louisiana markets.
WorldNet appoints new president
María de los Ángeles Virella has been named WorldNet's president. At the time of her appointment she was WorldNet's vice president of finance, operations and IT. David Bogaty, previous president, has become WorldNet's chief executive officer.
Along with her handling of the financial aspects of the company, Virella's experience at WorldNet includes overseeing the operation of several areas, such as legal, human resources, compliance and strategic planning. She has 14 years of experience in the telecommunications world with WorldNet and has been instrumental in the company's growth.
According to Bogaty, this is a seamless transition as she has been successfully leading much of the business already.
"I'm convinced that María can contribute significantly to the strategic direction and advancement of the business. It was time for her to take on a bigger role. Having María's support at the head of WorldNet will allow me to get back to my entrepreneurial roots and focus on future development and expansion of the company," said Bogaty.
Virella graduated from the School of Business Administration of the University of Puerto Rico, Río Piedras Campus, where she obtained a bachelor's degree in accounting. She is also a Certified Public Accountant.
EVERTEC appoints president for Latin America region
EVERTEC Inc. recently announced the appointment of Mariana Lischner-Goldvarg as president for Latin America. Lischner-Goldvarg will report to Mac Schuessler, the company's president and CEO, and will be responsible for managing EVERTEC's Latin American operations.
Lischner-Goldvarg is a seasoned financial services industry professional, with extensive knowledge of the Latin American region. She joins EVERTEC after serving as president of Equifax Latin America since 2012, and Equifax international's senior marketing officer from 2009 to 2011. Prior to that, she held several senior level positions within Citibank including, Latin America marketing head from 2001 to 2004, Citibank country business manager from 2003 to 2005 and CitiMortgage executive director from 2006 to 2008.
"Mariana brings to EVERTEC over 25 years of management experience throughout the Latin American financial services industry. She will be a tremendous asset to EVERTEC as we continue to expand the breadth and depth of products and services we provide to our valued customers. Her first-hand knowledge of these markets, and understanding of financial services, will prove invaluable to EVERTEC," said Schuessler. "On behalf of the entire EVERTEC organization, I would like to welcome Mariana to the team."
Moneyhouse continues to grow
David R. Levis, president of Moneyhouse announced the hiring of Yadira Rondón as Moneyhouse's wholesale manager, responsible for providing support to more than 15 third-party originators of reverse and forward mortgages in Puerto Rico.
Rondón will manage the purchases of these loans and provide all the necessary tools for a third-party originator to sell their loans. She will also administer reverse mortgages, forward mortgages (purchases and refinances) and 203K loans for home improvements.
Rondón has more than 19 years of experience in the mortgage industry.
The Mall of San Juan names GM
Hospitality industry veteran José A. Ayala-Bonilla has been named general manager of The Mall of San Juan. Ayala-Bonilla will lead operations, retailer and community relations and marketing.
He joins the center after 19 years with Starwood Hotels & Resorts where he worked in senior level operations and finance positions in Puerto Rico, Florida, Texas, Georgia and Alabama. He most recently served as director of operations for the Sheraton Birmingham Hotel. Prior to that, Ayala Bonilla started his hospitality career in Puerto Rico at the former Westin Rio Mar Beach Resort and he is looking forward to returning to the island for this next chapter.
"It is an honor to join the talented team at The Mall of San Juan," said Ayala-Bonilla. "My new role is made even more exciting by the fact that I am returning to my native Puerto Rico. I am looking forward to reconnecting with my community."
A native of Sabana Grande, Puerto Rico, Ayala-Bonilla holds a bachelor's degree in business administration and accounting from the University of Puerto Rico, and a master's in financial management from Interamerican University.
New GM named at Hyatt Place Manatí
Reaffirming its commitment to sustained growth on the island, the Hyatt brand continues to add to its team of outstanding hotel industry professionals. His passion, assurance and top-tier service in the hospitality sector have taken Lionel Gallardo's career through various roles, the latest of which is his appointment as general manager of Hyatt Place Manatí, said Francisco Mariani, area general manager of the portfolio of Hyatt properties in Puerto Rico.
Gallardo, a veteran hotel industry professional has 15 years of proven experience that began at the Hyatt Regency Grand Cypress in Orlando in 2000. He took on several roles over the next decade, highlighted by his enthusiasm and leadership skills. In 2010 he returned to Puerto Rico, along with his family, to take on the role of executive housekeeper at the Hyatt Residence Club Hacienda del Mar at Dorado.
"Leo Gallardo's vast experience in the hotel industry and knowledge of Hyatt's legacy of hospitality endow him with the tools needed to lead Hyatt Place Manatí, a property aimed at addressing the specific needs of professionals and business travelers visiting the island," Mariani said.
"I have dedicated my entire professional life to the Hyatt brand and I consider them a part of my extended family. It is an honor and a willful challenge to work day-to-day with this group of professionals, committed to making sure that every stay is an unforgettable experience" said Gallardo, who holds an Associate's degree in Social Sciences from the University of Puerto Rico, and is married and has two children.