IKEA, Denny's opening in Carolina's Plaza Escorial mall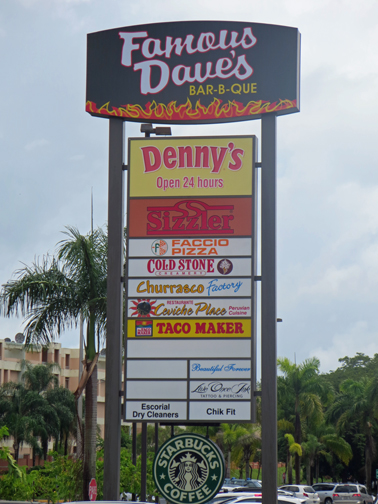 The Plaza Escorial Shopping Center in Carolina is about to welcome several new tenants in coming months, including a new Denny's casual dining restaurant and Puerto Rico's second IKEA furniture store location, News is my Business learned.
While a 5,000 square-foot Denny's eatery is expected to open as early as next week where the former Oriental Palace restaurant used to be, the IKEA store is expected to open in October, taking up more than 20,000 square-feet of space formerly occupied by the Wonderpark indoor amusement center that closed a few years ago.
The second IKEA location is expected to be much bigger than the one that opened last month in Bayamón, whose business model has drawn heavy criticism from island consumers. The store, which is more like a showroom, only allows consumers to look at the merchandise, but not buy it on the spot. Instead, they must place their orders and return to the store within 24 to 48 hours for pick-up.
The new Carolina store is expected to follow the model implemented in stateside stores, where customers can walk out with their items, this media outlet learned.
Meanwhile, a third tenant, the Crepe Maker, is expected to move into a 1,800 square-foot space next to Denny's. However, the opening date is still pending. The Live Once Ink tattoo shop that is currently doing business at the strip mall will also add 1,800 additional square feet of space.
Numerous attempts to reach representatives from each of the retailers were unsuccessful Monday and Tuesday.
Alex Lignos, director of strategic planning for the strip mall owned by Empresas Colón-Gerena — the franchise owners of Famous Dave's, Wendy's, Applebee's and Longhorn Steakhouse in Puerto Rico — refrained from disclosing any information related to investments or jobs that could come with the openings.
"However, what we can tell you is that we work every day to offer all of our tenants, current and potential, the best possible facilities for the enjoyment of their customers," he said.
The strip mall that faces the University of Puerto Rico's Carolina campus also houses a Sizzler, a Churrasco Factory, a Starbucks, a Faccio Pizza, several boutiques and other small businesses. One issue that several concerned tenants brought up in conversations with this media outlet is the lack of enough parking spaces to accommodate the influx of traffic expected to come with the new business, especially Denny's.
"As it is, employees must park at Wonderpark's spaces, so we don't know what's going to happen when Denny's gets here," one mall employee said on the condition of anonymity.
The opening of the new Denny's in Carolina comes just several weeks after the chain closed its Centro Europa location in San Juan earlier this month.
Reporter Meliza Ayuso contributed to this story.