In Review: Puerto Rico banking, insurance sectors had busy year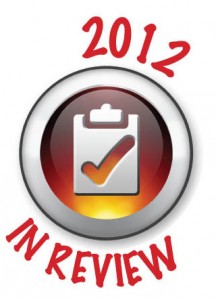 Puerto Rico's banking sector began seeing black this year, as the institutions began to slowly turn their finances around. A consolidation took place between Oriental and BBVA, while Doral struggled to remain above water.
Meanwhile, the insurance industry was bustling with activity as it ushered in new players, some companies came under review and others reported positive results.
Banking:
The banking sector kicked off the year with a positive outlook, with several executives predicting the end of quarterly losses for many institutions.
In March, FirstBank began its pursuit of the small- and mid-sized business customer segment by boosting the number of staff assigned to the segment handled through its commercial banking division, as well as renewing the deposit, credit and transaction options provided to that customer base.
In April, Moody's Investors Service zeroed in on several members of Hato Rey's Golden mile Tuesday, placing on review for downgrade certain ratings of three Puerto Rican banks, including Banco Santander Puerto Rico, Banco Bilbao Vizcaya Argentaria.
That same month, Banco Popular launched of its new mobile banking application for the iPhone and iPod touch. It followed up later in the year with an app for Android-based devices.
Meanwhile, BBVA Puerto Rico reported first quarter profit of $8.6, up 42.4 percent year-over-year.
In May, Popular announced a 1-for-10 reverse split of its common stock.
That same month, the Securities and Exchange Commission charged UBS Financial Services Inc. of Puerto Rico and two executives with making misleading statements to investors, concealing a liquidity crisis, and masking its control of the secondary market for 23 proprietary closed-end mutual funds.
In June, First BanCorp announced it completed its purchase of a $402 million FirstBank-branded consumer credit card portfolio from FIA Card Services, N.A. and an affiliate.
That same month, Oriental Financial Group Inc. announced it had entered into a definitive agreement to buy Banco Bilbao Vizcaya Argentaria, S.A.'s Puerto Rico operations for $500 million in cash. The transaction was completed in December.
In July, Popular Inc. reported net income of $65.7 million for the second quarter ended June 30, 2012, compared with $48.4 million in net income during the prior trimester ended March 31. The current results represent a 41 percent drop in comparison to the profit of $110.7 million on record for the second quarter in 2011.
In August, Gov. Luis G. Fortuño  signed a law requiring that all foreclosure proceedings of a primary residence include compulsory mediation, much to the chagrin of the banking sector. The law is effective in July 2013.
In September, Doral Financial Corporation and the Federal Reserve Bank of New York entered into an agreement requiring the financial institution to abide by a number of conditions to improve its credit risk management and administration practices. The agreement was the latest of many signs pointing toward the bank's frail financial situation. In November, its stock plunged 19 percent, closing at .57 cents per share prompting a warning from the New York Stock Exchange of a possible delisting.
In December, citing Doral Financial Corp.'s "weakened capital position and very high nonperforming assets," Standard & Poor's Ratings Services lowered its issuer credit rating for the bank to 'CCC-' from 'CCC+,' with a negative outlook.
The industry closed out the year with several credit downgrades by Moody's that affected BBVA, Popular and Santander.
Insurance:
In April, Multinacional de Seguros began laying the groundwork to establish itself as a contender in the highly competitive $8 billion economic sector. Multinacional de Seguros C.A., entered the local market in November 2011, after bidding for the assets of the failed National Insurance Corp., which until then had been a mainstay of the island's insurance industry.
In May, A.M. Best Co., confirmed it has downgraded Cooperativa de Seguros de Vida de Puerto Rico's financial strength rating to C++ (Marginal) from B- (Fair) and issuer credit rating to "b" from "bb-." The ratings agency placed Cosvi's performance under review with negative implications.
In August, Triple-S Management Corporation announced consolidated revenue of $623 million and operating income of $24.2 million for the three months ended June 30, 2012.
That same month, Reliable Auto, a financial services institution with $342 million in assets, marked its 25th anniversary in Puerto Rico, where it has experienced steady growth by adapting to the market.
In October, Velox24.com, a novel insurance agency founded by three young entrepreneurs and affiliated with underwriter QBE Optima Insurance Co., began offering online car insurance policy quotes and sales 24 hours a day.
In November, MCS and Mapfre made separate announcements of new appointments at the top-management level. David Scanavino was named president of the MCS Advantage Inc. subsidiary, David P. Schaffer, was appointed CFO of MCS Life Insurance Company and MCS Health Management Options and José Aponte, to CFO of MCS Advantage Inc. While Mapfre named Joaquín Castrillo-Garratón as company president effective in January 2013.