In Review: Telecom, tech sector invests heavily in networks, services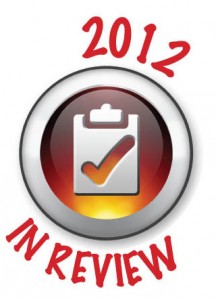 There was never a dull moment for Puerto Rico's telecommunications and technology sectors, which have been seemingly unscathed by the island's economic woes. Companies continued to invest aggressively in their networks throughout 2012 to launch new next-generation products and services.
Telecommunications:
In response to a law passed in late 2011, in February, The CTIA-The Wireless Association, which represents the largest wireless carriers in the nation, filed a civil lawsuit against the government of Puerto Rico asking the U.S. District Court in San Juan to invalidate Law 280 establishing a mandatory registry of prepaid mobile phones in Puerto Rico. The registry was subsequently halted.
In April, Open Mobile, the island's only no-contract provider, announced it had flipped the switch on its LTE network, which is initially available in the San Juan metropolitan area. It was subsequently expanded islandwide in October.
Meanwhile, T-Mobile Puerto Rico also announced a $35 million investment in a series of projects to strengthen its islandwide network, including expanding the capacity of its 4G HSPA+ network, upgrading cell sites and begin construction on its next-generation LTE infrastructure.
In June, MidOcean Partners and Crestview Partners confirmed that they had entered into a definitive agreement with the local subsidiary of Liberty Global Inc. and investment funds affiliated with Searchlight Capital Partners, L.P. to sell 100 percent of San Juan Cable LLC, known as OneLink Communications for $585.25 million. The transaction was completed in November.
In September, wireless carrier Sprint announced plans to roll out 4G LTE in Aguadilla, Isabela, San Sebastián, Coamo, Guayama, Mayagüez, Ponce, San Germán, Cabo Rojo, Yauco and San Juan.
In December, the Federal Communications Commission included three Puerto Rico telecommunications service providers — Open Mobile, T-Mobile and Claro de Puerto Rico — in a nationwide pilot program that seeks to increase broadband adoption and retention among low-income consumers.
Technology:
DirecTV kicked off the year announcing a $53 million investment in new projects during 2012 that include tripling its High-Definition channel lineup. In November, the company announced more plans to expand its channel lineup — including a handful of high-definition networks — as well as introduce new set-top equipment to extend more features to its customer base.
In May, Critical Hub Networks announced it had enabled next-generation IPv6 Internet services on its residential broadband network, becoming the first broadband provider in Puerto Rico to do so. The technology will benefit the company's Caribe.Net customers.
That same month, the Puerto Rico Broadband Task Force, a 12-member public-private coalition organized a year ago, laid down its strategy to more than double current broadband adoption levels across the island to at least 70 percent by 2015, up from the current 31 percent, and expedite a significant increase in download speeds within the next five to eight years.
In July, three Puerto Rico companies dedicated to developing software and technology based on the Microsoft platform — Rock Solid Technologies, Internet Vision Development and Global Learning & Consulting — were recognized for their work in the Latin American region during the Microsoft Worldwide Partner Conference.
In August, GCS International, a regional company specializing in the management of mobile payment systems based in the Dominican Republic, unveiled plans to expand its tPago platform to Colombia, Guatemala, El Salvador and Puerto Rico.
In October, Dish Puerto Rico announced the addition of 19 new HD channels to its programming, as well as its Hopper Whole Home DVR System and Blockbuster@Home services.
In December, the Central Eastern Technological Initiative, or Inteco, launched its ambitious $16.3 million broadband network project that will benefit a 10-town region through advanced Internet access, achieving the job a little more than a year after initially announcing its plans.