In Review: Economy 'hot-button' issue, auto sales move along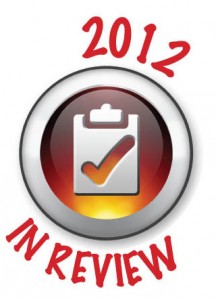 If there was one issue on most people's minds this year was the state of Puerto Rico's economy. Experts from all walks of life seemed to weigh in on the subject, concurring on a tough situation that has been slow to show signs of improvement.
Meanwhile, one of the components of the island's economy, auto sales, showed modest improvement throughout the year, sparking optimism in the industry.
Economy:
In February, the Center for the New Economy held its annual economic conference focusing on the premise that Puerto Rico is showing signs of social imbalance and low social mobility, and is becoming a society of limited opportunities where the circumstances surrounding a person's birth determine the possibilities of progress and well-being.
In March, the Puerto Rico Chamber of Commerce hosted its Puerto Rico Conference 2012, focusing on the need to build on skills as a way to bring Puerto Rico's economy back into positive ground.
In April, the Puerto Rico Planning Board projected a 0.9 percent growth for Fiscal '12 that ended June 30. That number was subsequently revised.
In May, economist Heidie Calero said one of the greatest challenges economists were having during this downturn is that it is not a "traditional boom-bust cycle," but rather a structural social and economic adjustment driven by both demographics and a reshaping of Puerto Rico's productive base.
In September, the World Economic Forum's Global competitiveness index was released, showing that Puerto Rico had secured a place among the world's top-third most viable economies this year, locking into the 31st position — up four notches from 2011's 35th place ranking.
In October, this media outlet published a review of the year's most notable economic indicators for Puerto Rico, which showed that: the Gross National Product grew 0.9 percent in 2012; Economic Activity Index confirmed that the economy pulled out of the recession early this year; public investment increased by 14.4 percent, largely due to the injection of American Recovery and Reinvestment Act funds by the federal government; in the last 12 months, the number of people employed increased by 20,000; the unemployment rate leveled off at 13.5 percent; housing sales continued the downward spiral that began in 2009; cement sales continued to drop late into the year; retail sales are up 2.2 percent in the past 12 months; and Public debt has reached a historically high level at $67 billion.
In November, the Estudios Técnicos firm predicted that it will take Puerto Rico six years to bounce back into pre-recession growth levels.
The island's economy will grow conservatively at a rate of 0.2 percent in 2013, 0.80 percent in 2014 and 1 percent in 2015, Estudios Técnicos predicted.
Auto:
The United Automobile Importers Group, known as GUIA, kicked off the year predicting Puerto Rico auto sales would show an improvement of between 1 and 3 percent in 2012.
In March, the Porsche World Roadshow pulled into Puerto Rico, one of the iconic automaker's top Latin American markets that despite maneuvering a prolonged economic downturn, continues to fuel regional sales. The event coincided with the German automaker's unveiling of its completely redesigned 911 Carrera, a flagship member of its luxury vehicle fleet that also comprises the Boxter Spyder, the Cabrio, the Cayenne and the Panamera.
In April, GUIA told a roomful of auto industry executives said "the best historic time" to buy a car was then because of "the drop and stability in interest rates, more aggressive offers and brands capitalizing on the gas mileage of some models" to roll cars off the lots.
In August, automaker Nissan announced that its electric-powered Nissan Leaf would make its debut in the Puerto Rico market in January 2013, paving the way for more environmentally friendly vehicles on local roads.