InterAmerican Univ partners with Airways New Zealand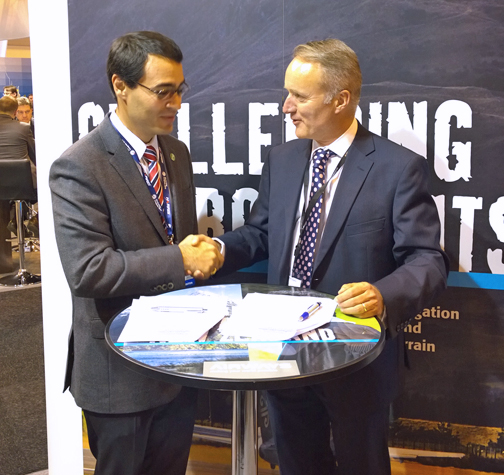 The Inter American University of Puerto Rico has signed a "Heads of Agreement" with Airways New Zealand for the establishment of an Air Traffic Control training campus in Bayamón.
The agreement, announced last week at the World ATM Congress in Madrid, will pave the way for aviation training organization Airways to provide air traffic services operations and air traffic management courses at the university.
The InterAmerican University has a dedicated School of Aeronautics on its Bayamón campus and is the only aviation institution in Latin America with a Professional Pilot Program accredited by the Aviation Accreditation Board International.
InterAmerican University Chancellor Juan F. Martínez said partnering with Airways allows the university to further improve its specialized course delivery and technologies.
"Collaboration with Airways provides [InterAmerican] with a proven set of courses and courseware which enables us to provide world-class training to the next generation of air traffic management professionals," he said.
"Our students will love the realism of Airways state-of-the-art Total Control simulators, and we're very impressed with the calibre of the courseware and operational personnel," Martínez said.
Airways Head of Training, Sharon Cooke, explained the first intake of trainees is expected as soon as August this year.
"Our Airways team are very practiced at establishing and running training programs internationally, with a team currently working with Emirates Aviation College in Dubai," Cooke said.
Airways — a commercial Air Navigation Service Provider, which operates in New Zealand as a State-Owned Enterprise — will provide the InterAmerican University with a full ATC training solution, including management and operation of the training facility, teaching resources, aerodrome and radar simulators, training support and quality assurance systems.