Liberty continues to raise internet safety awareness on 'Safer Internet Day '23'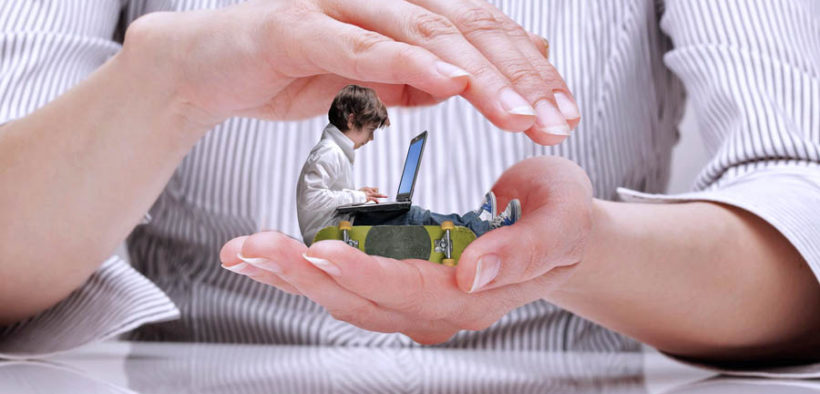 Liberty, along with parent company Liberty Latin America, is celebrating Safer Internet Day to highlight the importance of using the internet responsibly and safely.
The event, which marks its 20th edition this year, will be observed worldwide today, under the slogan "Together for a better internet."
Liberty will celebrate Safer Internet Day on the island for the 16th year in a row and will continue its internet safety awareness efforts throughout the year with its corporate social responsibility campaign "Navega con Seguridad," the company stated.
Its main purpose is to educate the public on how to use the internet responsibly and safely. The campaign's microsite offers downloadable resources, videos, tip sheets and educational materials.
"The internet has become an essential tool that allows us to do many professional and personal activities efficiently, but with that convenience comes added responsibility," said Giovanna Ramírez de Arellano, senior communications, and corporate responsibility director at Liberty.
"As a telecommunication services provider and a good corporate citizen, it's important for us to provide our customers and consumers alike with educational resources to help them surf the web safely," she said.
This year's efforts include a Facebook Live broadcast on "Navega con Seguridad's" Facebook page featuring Special Agent Alek Pacheco, of the U.S. Immigration & Customs Enforcement's (ICE) Child Exploitation Investigative Unit, and local technology experts Obed Borrero and Jonathan Moreira. They will discuss the cyberbullying and exploitation risks that children and teenagers are exposed to when navigating the internet and how they can protect themselves.
To observe Safer Internet Day 2023, Liberty offers some tips for consumers from the "Navega con Seguridad" website on how to best use the internet safely and responsibly:
Protect your computer with a firewall and a good antivirus program and make sure it is up to date.
Create strong passwords using a combination of letters, numbers, and symbols that only you can understand. Do not use names or birthdays. Change passwords frequently and do not share them with anyone.
Never open emails from contacts that you do not know or places you do not do business with. These could trick you intro providing your personal information or infect your computer.
Do not make online purchases from businesses you do not know and are unable to guarantee your safety online.
Use credit cards to make online purchases. These offer better identity theft protection than debit cards.
Be careful with the people you meet online. Do not give your full name initially. Use an alias instead. Choose a public place for your first in-person meeting and tell a trusted friend about it.
Protect your online reputation. Do not upload any content that you do not want others to see because it can ruin your reputation and even make you lose your job.
Protect your identity online. Make sure you have protection filters and controls in your computer.
If you are a cyberbullying victim do not answer back with anger. It is better to ignore it or change your email address to all communication with the aggressor. If you feel threatened, report the situation to the authorities.
Be careful with internet addiction. Try to make a balance between your internet use and other activities in your life. If it becomes a problem, you need to seek help.
Safer Internet Day is a global activity that raises awareness among children, young people, parents, teachers, seniors, and the public on the importance of internet safety. Safer Internet Day is held annually on Tuesday of the second week of February. More than 100 countries worldwide participate in Safer Internet Day by organizing activities such as school events, contests, and educational resource presentations on the subject.