Liberty marks 'Safer Internet Day 2016' initiative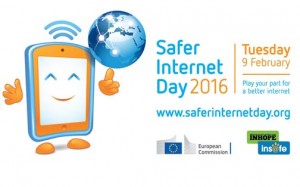 As part of its social responsibility campaign "Navega con seguridad," Liberty Puerto Rico celebrated "Safer Internet Day 2016" on the island on Tuesday for the ninth year in a row.
"Safer Internet Day" is a global activity that raises awareness among children, young people, parents, teachers and the general public on the importance of Internet safety.
This year, "Safer Internet Day" was observed on Feb. 9 with the slogan "Play your part for a better Internet."
Liberty's "Navega con seguridad" campaign aims to raise awareness on how to use the Internet responsibly and safely. This year's media campaign will start running in print press, television, social media, radio and Internet.
In addition to providing opportunities to discuss the rights and responsibilities of Internet users, "Safer Internet Day" also invites the general public to contribute solutions that make the net a safer place for everyone. More than 100 countries around the world participate in the event by organizing activities such as press conferences, school events and educational resource presentations on the subject. Puerto Rico has been taking part in this initiative since 2008.
"As advanced telecommunication services and Internet providers, we feel we have a responsibility to help our customers get the knowledge and tools they need to use the net safely," said Naji Khoury, president of Liberty Puerto Rico. "At Liberty, we are proud to bring this campaign to our customers year round and help them with any questions or concerns so they can use the Internet in peace."
"Navega con Seguridad" has a microsite inside Liberty's web page, where people can find information on the campaign, downloadable resources, tip sheets and educational materials.