Local restaurant operator investing $20M to open 8 Olive Garden eateries in P.R.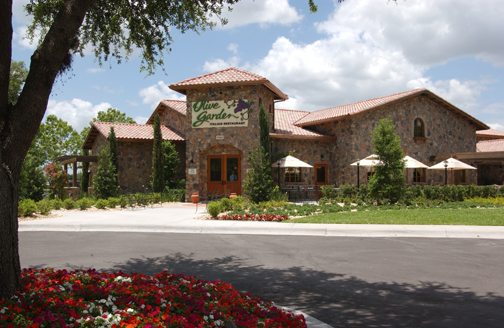 Local franchisee Restaurant Operators Inc. announced Monday it has entered into an agreement with Darden Restaurants Inc. to develop and operate eight Olive Garden restaurants and a minimum of three additional LongHorn restaurants in Puerto Rico over the next seven years.
The company will invest some $20 million — or $2.5 million per location — in the new Olive Garden casual dining restaurants, the first of which is slated to open next year either in San Juan or Guaynabo, ROI Chairman Jorge Colón-Gerena told News is my Business.
The plan is to open a restaurant a year through 2020 to round out the eight Olive Garden locations, which Colón-Gerena said will be established "in the island's economic centers," referring to Caguas, Mayagüez, Bayamón, Carolina, San Juan and Ponce.
Once all eight restaurants are open, the chain expects to create in excess of 1,000 jobs.
"We are thrilled to bring Darden's Olive Garden to Puerto Rico for the first time, and we are sure it will be received enthusiastically,"  Colón-Gerena said. "Olive Garden is an internationally recognized restaurant brand that meets the criteria of the brands we represent — quality, service, innovation, great taste, exciting menu and casual family dining experience."
"The concept perfectly addresses the needs of the local market — discerning consumers who seek greater value and quality for their entertainment expenses.  We look forward to growing the brand in the next few years," he said. "We're also very pleased to continue strengthening our partnership with Darden and we anticipate a successful venture."
Meanwhile, the restaurant executive said the three new Longhorn Steakhouse restaurants that are in the works will open in San Juan, Ponce and a third location that has yet to be determined.
"How we get to each of the towns we're looking at will depend on the availability of locations and the negotiations we can conduct with the shopping centers or land owners," Colón-Gerena said, adding that it is not necessary for the new restaurants to be stand-alone restaurants.
Kim Lopdrup, Darden's senior vice president of business development, said "ROI has been a strong partner with Longhorn Steakhouse for many years and today we're excited to build upon that partnership with the announcement of our agreement."
"ROI's success operating LongHorn gives us great confidence about their ability to successfully introduce Olive Garden in Puerto Rico," she said. "As we've stated previously, Darden remains committed to owning and operating its restaurants domestically."
"However, we believe the best way for us to expand the reach of our portfolio internationally is byselecting excellent partners, like ROI, who have outstanding operations experience, local market knowledge and a commitment to delivering our brands' experience with excellence," she added.