Love Creative Thinkers marks 1st anniversary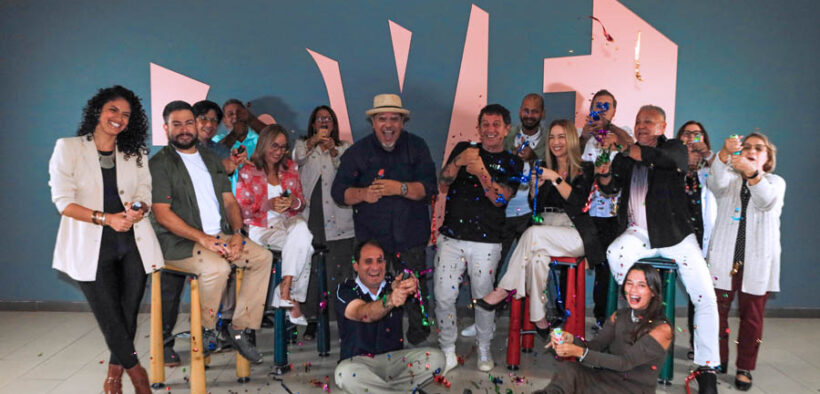 Presenting itself as an "ally of brands," advertising agency Love Creative Thinkers is celebrating its first anniversary, after reinventing itself following 25 years being known as JMD Communications.
Juan Carlos Rodríguez has joined the agency, which is led by its founders, Joey Jiménez and Carlos Dávila. Rodríguez served for more than 20 years as executive creative director of Badillo Saatchi & Saatchi, where he oversaw brands such as Toyota, Lexus, MMM, Wendy's and Claro.
According to the creative professional, Love's proposal is based on "an uncomfortable reality that affects the advertising industry: people hate advertising, to the point of being willing to pay not to see it."
Rodríguez emphasizes a partnership approach, where the agency acts as a business ally to brands, fostering a more strategic and effective relationship.
"Traditional models no longer work. The market has become much more competitive, it's hard to move the needle, and this forces us more than ever to think strategically, because we're living in the moment of greatest distance between people and advertising. Without strategy, creativity becomes an often-ephemeral exercise," Rodríguez said.
JMD Communications already had a long history in the industry and a portfolio of clients such as First Bank, Money Express, Ferries del Caribe, Weedco and César Castillo, among others.
"We were looking to reinvent JMD after 25 years in the industry, so we decided to embrace the concept of Love that Juan Carlos brought us and which has already proven to be a successful one," Jiménez said.
After implementing this new philosophy, brands such as Cuvro, a 100% online insurance agent in Puerto Rico, and Puerto Rican company Global Mattress have joined the agency's client portfolio.
"We want to be true business partners to the brands. We have a very good combination of experience and youth," Rodríguez said.
"We know that Love will continue to grow if our clients grow, that is the prize we seek. The important thing about this first year is that we verified that our philosophy connects with the needs of the brands," he added.
Located in Cupey's Galería Pacífico, Love Creative Thinkers comprises a 25-member team.