Meeting planners gather for 'Puerto Rico Showcase & Travel Expo'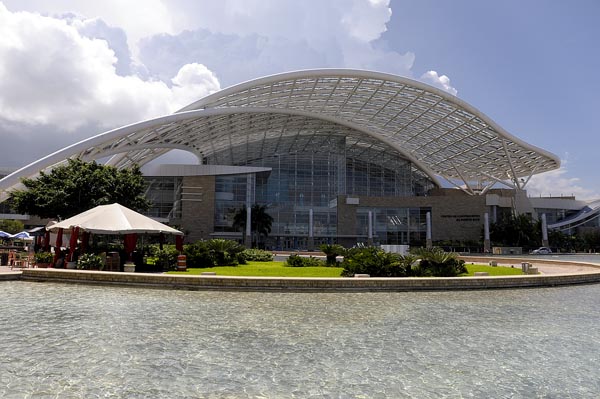 The Puerto Rico Convention Bureau will be the main sponsor of the Puerto Rico Showcase & Travel Expo taking place Nov. 29-Dec. 2, that will bring together 80 meeting planners to gain an overview of what the island has to offer meeting and convention groups.
Qualified participants with the potential to bring a range of corporate, association and other meetings to Puerto Rico will participate in a specialized itinerary highlighting Puerto Rico's sophisticated business setting, distinctive natural attractions and cultural offerings.
In a program that includes site inspections of San Juan hotels as well as luxury resorts along the eastern region, participants will gain a comprehensive understanding of Puerto Rico's meeting and convention offerings, PRCB organizers said.
"We're very excited about the Puerto Rico Showcase & Travel Expo," said PRCB acting president Neil J. Mullanaphy. "All of the program elements, including the outstanding support from our member-suppliers and other sponsors, the activities, trade show and educational sessions will provide participants with a comprehensive sense of what Puerto Rico has to offer their meeting and convention groups."
Attendees will take part in a trade show at the Puerto Rico Convention Center during which they will have the chance to meet with 30 industry suppliers, including member hotels and resorts, airlines, audiovisual companies, restaurants, and destination management companies.
Host hotels include the El San Juan Resort & Casino; La Concha, A Renaissance Resort; the San Juan Marriott Resort & Stellaris Casino; the Doubletree by Hilton San Juan, the Conrad San Juan Condado Plaza and the Verdanza Hotel. American Airlines is the official airline sponsor. Meeting planners also will conduct site inspections of the new Condado Vanderbilt Hotel; La Concha, a Renaissance Hotel; the Gran Melía Golf Resort Puerto Rico; El Conquistador, A Waldorf-Astoria Resort and Verdanza Hotel.
Two educational sessions, one led by Scott Durkin of Experient, A Maritz Company, and a panel discussion led by local tourism expert, Milton Segarra, are also on the agenda. Both sessions are open to PRCB members.
"In my 12 years of organizing hosted buyer events for destinations wanting to showcase what they have to offer, I have never seen such an overwhelming response not only for planner to participate in the program but to come a few days before and extend a few days after the official dates and take full advantage of what this Island has to offer," said Andy R. Ortiz, president of Corp. Travel and organizer of the Puerto Rico Showcase.
"I worked in Puerto Rico at a major group hotel in the early 90s and I clearly see the potential that the island has today," he said. "The combination of a professional convention bureau and local suppliers understanding the importance of this program makes the difference when selling a destination."