P.R. millennials socialize on social media while deciding what to buy or consume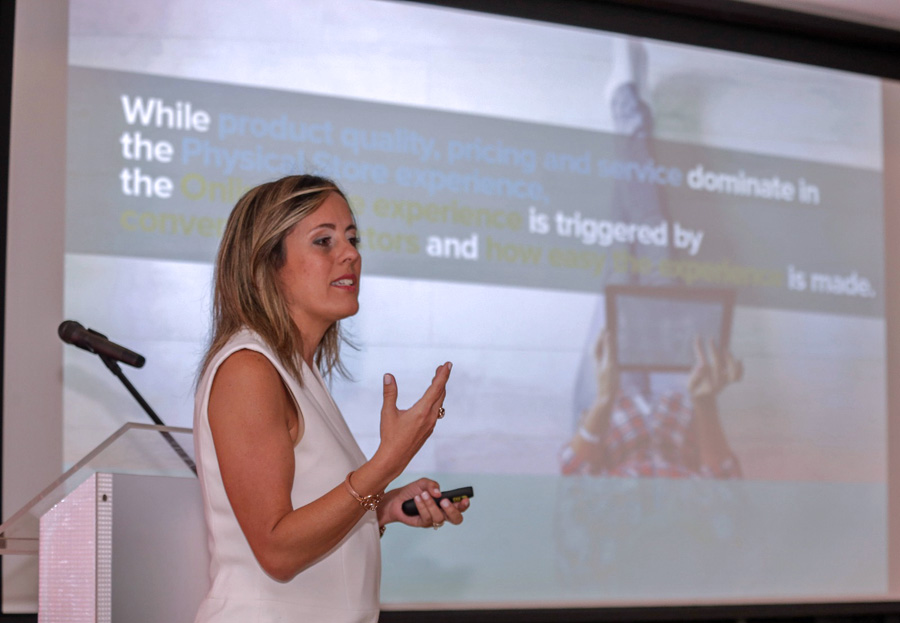 Even when the main role of social media is to connect with friends, it has an impact on the evaluation process of the brands they search for and the consumer path to purchase.
This finding is part of a new study titled "Millennials socializing while consuming," conducted by de la Cruz & Associates. It revealed, among other things, that 69 percent would likely consider following a brand through social if a friend is already following it.
During 2016, DLC shared the findings of the first quantitative study about millennials in Puerto Rico, which focused on aspects such as the behavior of young people and what defines the generation.
It showed among other topics that millennials are a generation of togetherness but full of contradictions. It also reflected being a generation of change, key to the island's economic development and the brands they consume.
These notes led the way to looking further into more specific aspects about millennials, such as behaviors linked to social media and their purchasing path, focused on knowing how they do things, how they consume and how this affects what brands do.
"This generation continues to be key for the development of strategies of companies and brands," said Liza Umpierre, planning director and deputy manager at DLC. "That's why we saw the importance of measuring how social media plays a vital role in the purchasing path of millennials in Puerto Rico. Seeing how socializing has an effect and influences the purchasing path provides very valuable information."
Knowing that millennials make purchases both physically in the store and online, it is key to have an omni-channel strategy, of integrated communications, to serve customers seamlessly between offline and online, the study revealed.
In this process, it is crucial to keep in mind the top attributes millennials look for when shopping in a physical vs. online store. The experience in the physical store calls for finding good prices, quality and availability of the product, service, as well as organization and cleanliness of the store. Meanwhile, in the online experience, they look for convenience, an easy to navigate website and product availability, among others.
Spending habits depend on channel
The main categories in which they spend according to the channel where they buy also varies. For example, when shopping in stores, the focus is on products and services that are needed instantly or that require assistance, interaction or trial such as supermarkets, banking, health products, beauty products, as well as home accessories.
In this sense, service and customer experience are key, the study noted. In the case of online shopping, the preferences are travel, entertainment, shoe, clothing and/or accessories and electronic products.
Whether buying offline or online millennial consumers search for information online prior to shopping. Sixty-seven percent used online research for product, service or brands purchased in a physical store vs. 33 percent that did not search for information.
"It is a fact that millennials live in a digital world, but, digital is not just social media. Social is key, but so is the digital strategy implemented. It is extremely important that clients see that the digital strategy opens doors," said Coca Olivella, group and planning director at DLC.
The role of social media in the purchasing process occupies a fundamental place. Of the time they spend on social, 74 percent use them primarily to see what their friends are talking about. This clearly shows that they are socializing all the time, which in one way or another has an effect on the purchasing process.
The data obtained also reveals that 46 percent follow brands on social media. The top reasons are related to finding comments, reviews and information on those products and services they wish to purchase online and in-store. Millennials rely on the comments of friends, strangers and celebrities, demonstrating that social has a strong influence on the final decision to search for information or purchase.
With this in mind, brands need to create efforts that make consumers form positive opinions that are worth sharing, the study noted.
"Without a doubt, the social and digital world that the millennial generation live in impact the consumer journey, whether they want to buy online or in the physical stores," said Carlos Thompson, president of DLC.
"The study helps us to have accurate data that allows us to have knowledge of trends, preferences and highly relevant purchasing styles when designing strategies for our clients," he said.
The study "Millennials socializing while consuming" was performed online and had a demographic profile of 51 percent women and 49 percent men. It was segmented equally among the metro area and other regions that include Caguas, Ponce and Mayagüez. Conducted by market research firm Latino FootPrint, it featured a sample of 1,000 interviews between the ages of 18 and 34 throughout the island.